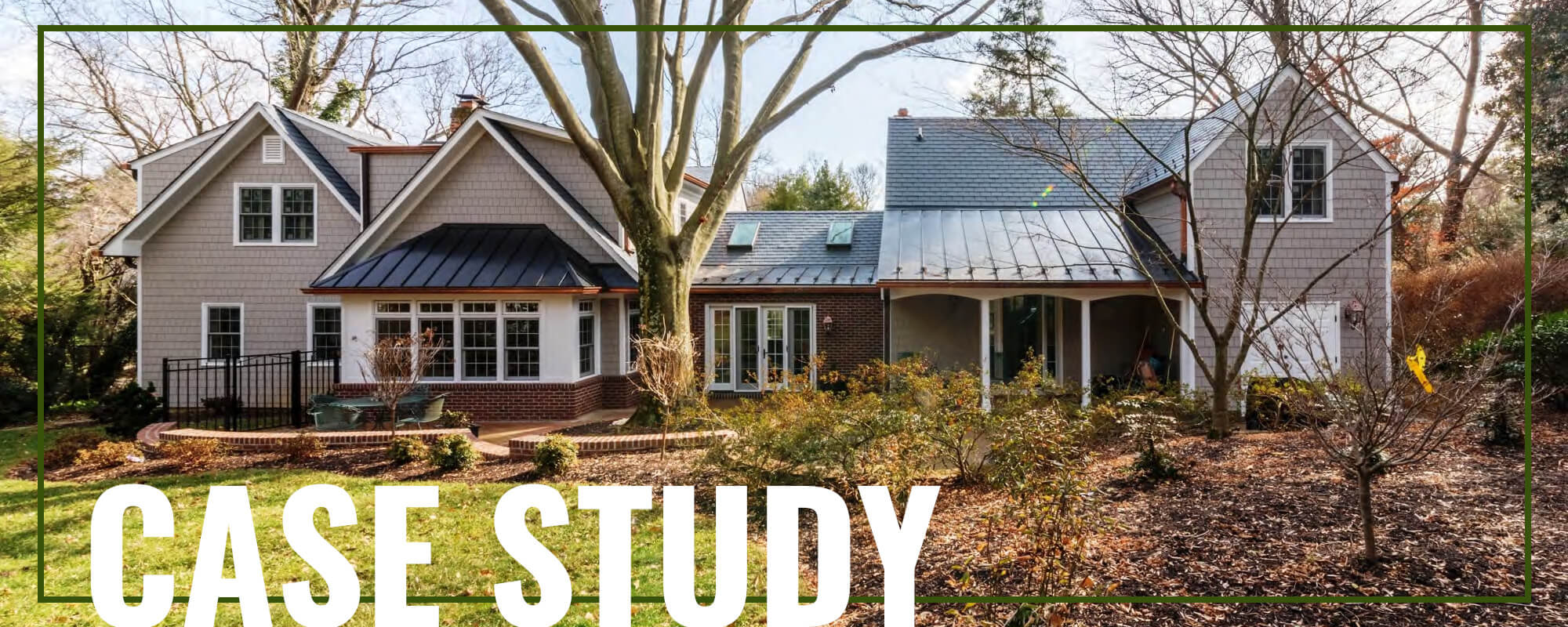 We were thrilled to be able to work with the Maxino family in order to bring them a dramatically improved home exterior. Prior to the renovation, the home's rear exterior was unattractive and distressed. The homeowners were looking for a patio that offered sustainable aesthetic quality with minimal maintenance. As can be seen in the "before" images found below, this would be no small feat to accomplish: there were structural issues near the kitchen area; the siding was rotten; water drainage issues presented a significant obstacle; it was difficult to enhance all rooflines on the rear exterior without removing the entire roof. Our exterior design team formulated a plan that added beauty, function, and safety to the patio through the use of sustainable products. The end result was an architecturally captivating renovation which represents a dramatic improvement from what was once there. Utilizing durable, high-end products, we met the objective of the rear exterior requiring minimal maintenance, while subtle touches kept the home's classic look and feel intact. Ultimately, we were able to provide a renovation that the left homeowners thrilled with their enhanced curb appeal, while retaining almost all of the home's existing structure.
Concept
This exterior remodeling project had myriad moving parts. Notably, we replaced all visible exterior finishes of the house, save for the brick fireplace. This included the garage door, siding, cornice, paint, shingles, gutters, light fixtures, and windows. To give the rear exterior a more balanced look, we converted low-sloped rooflines into a steep-sloped gable roof, which was more aligned to the massing of the existing home. By creating a two-story structure with a shallow roof pitch, the aesthetic result offered the appearance of a one-story roof. We then incorporated metal roofing to showcase the bay window design. Fortunately, we were able to retain most all of the existing roof structure wherever it was possible.
The project was not without its fair share of obstacles, among which were water drainage problems, termite damage, dated front railings, and obscure rooflines. As the "after" photos highlight, the project was punctuated with a brick patio surface that provides a flow between two patio seating areas. In the end, our efforts provided the homeowners and the guests with a welcoming, picturesque setting to sit back, relax, and enjoy the outdoors!
Synthetic faux slate roof shingles

Integrated copper gutters and downspouts along with rooftop snow guards

James Hardie cement siding

Copper exterior light fixtures to tie in with the copper gutters

.
Click and drag the arrow to reveal the before and after images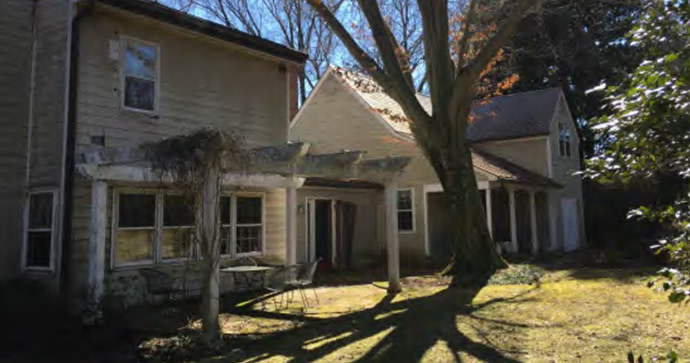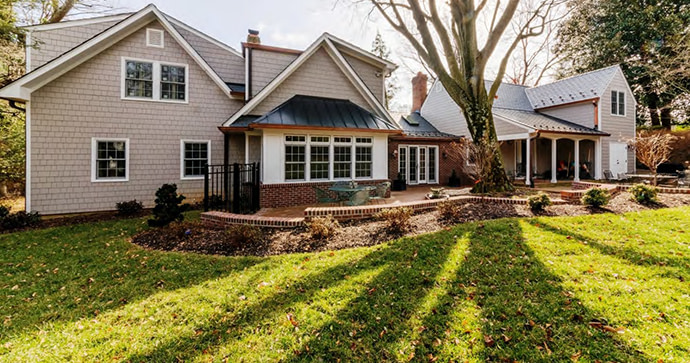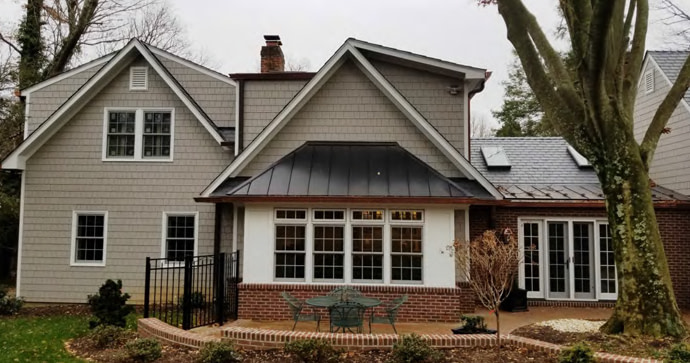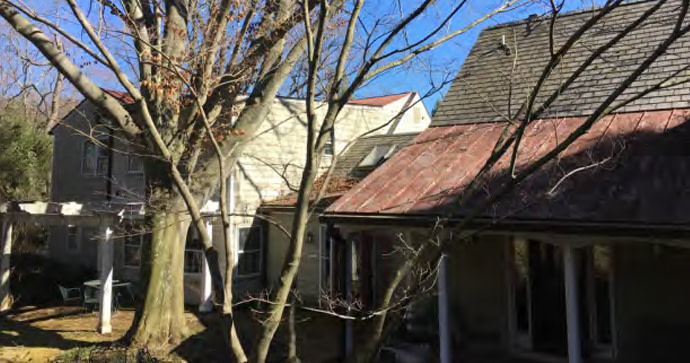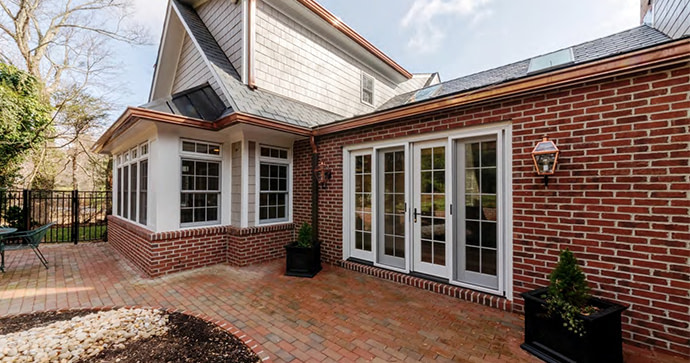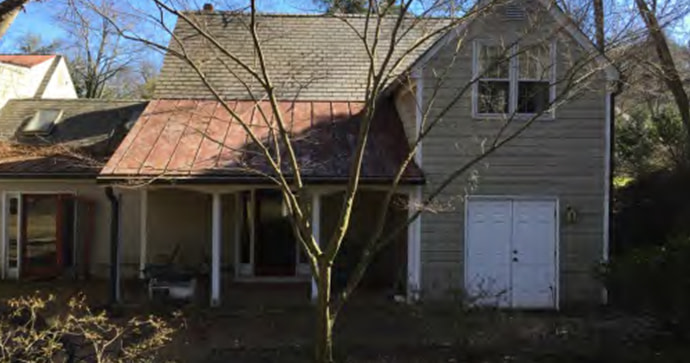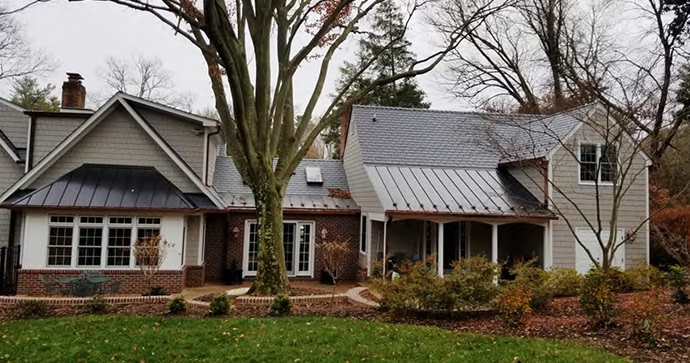 Additional Project Photos