The insulated, vaulted ceiling with skylights, along with only one supply vent, kept this space very cold in the winter and very hot in the summer. The Carter family wanted to shave in the shower but wanted a permanent solution rather than just hanging a mirror on the wall.
Fairfax Station, Virginia
Concept
The existing vaulted ceilings were a single slope from the plate height to a high point, where it met up with the wall. Our bathroom remodeling solution was to frame in a false ceiling. This created a vault in the ceiling where we could add insulation and run additional HVAC ducting for additional heat supply. For shaving, we recessed a heated mirror into the tile work.
Ceramic Flooring • Cambria Quartz Countertops • Welborn Premium Line Cabinetry • Duron Paint
Click and drag the arrow to reveal the before and after images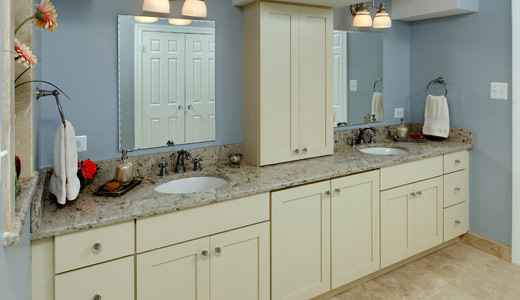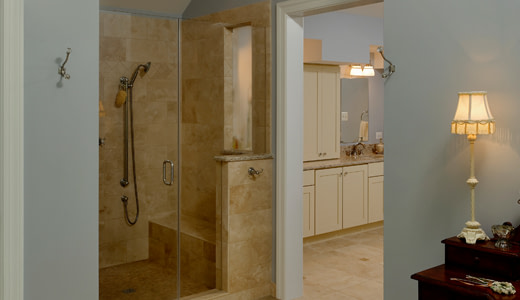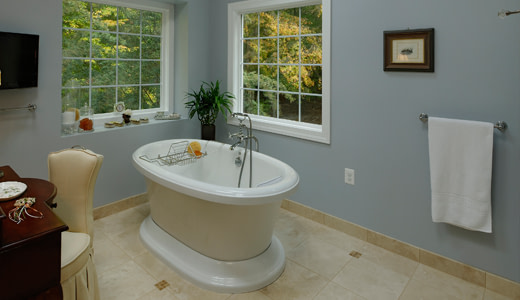 Additional Project Photos