Creating a Special Garden in Mclean, Virginia
Summer is upon us now, and the warmer temperatures have landed here in Mclean, Virginia. There's still time to make some incremental changes to your garden, so you can enjoy the Virginian sun before the winter draws in.
Doing research and gathering online inspiration is great, but your garden should be created to fit your own requirements. Begin by thinking about what you want to achieve form your garden, and go from there. It can help to write down your goals or what you envision your new garden to provide,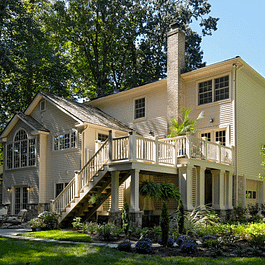 and then speak to your remodeling contractor about the best ways to achieve your objectives.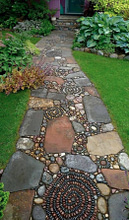 Hardscaping a garden is one of the key decisions you need to make, and can be one of the longest tasks to complete. This covers patios, block paving, walls, fences and even standout features, such as fountains and pergolas. This will determine the overall style of your garden, from contemporary to traditional, or bohemian to minimalist. Crazy paving, bright colored materials and untreated wood will give your garden a rustic and bohemian charm, whereas more color coordination and straight lines will transform your outdoor space into a minimal and stylish sanctuary.
During the summer months, Mclean, Virginia, being in the North Eastern hemisphere, is susceptible to long, hot summer days. Pay attention to the sun's angle if you're hoping to maximize how much of its warmth and light you get in your garden, and work with your remodeling company to create a sun trap and increase the amount of time you can spend basking in the Mclean sun each summer.
Greenery and plants are other key features of most gardens, and perhaps the most obvious and the most fun. A key thing to take into consideration when remodeling your garden is the level of maintenance required. Gardens don't take long to grow and change so if you're looking to create a very neat and cared-for garden, make sure you have the time to spend caring for your plants. If you're looking to create a garden that will look after itself, do your research and consider what plants will continue to look fabulous a few months down the line.
The Complete Remodeling Package
With any home remodeling project from Daniels Design and Remodeling, you get all the benefits and perks below.
 Architectural Design
 Construction
 Project Management
At Daniels Design and Remodeling, our seasoned team takes great pride in ensuring your project goes as planned. Specializing in Kitchens, Bathrooms, Living Spaces, Porches and Patios, and Home additions since 1997, you can be sure that we will keep your remodeling project on time, on budget, and built to last, so you can enjoy it for years to come.