Remodeling your kitchen in Fairfax, Virginia
Remodeling a kitchen can be a long and complicated process, which is why it's important to put time and effort into the planning stages. We're a reputable kitchen remodeling company in Fairfax, Virginia, so rest assured you'll be in very safe hands with our team. We have been remodeling kitchens since 1997, and we understand that no two kitchens are the same. Having access to our expert advice is important, and will reduce the risk and give your kitchen a more professional finish.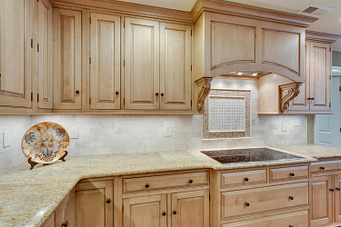 Your kitchen planner might have a lot of questions about your current lifestyle and what you want to get from your new kitchen, which is your opportunity to give your honest answers, opinions, and ask any questions you have about the remodel, no matter how trivial you think they might be. You should also consider your 'working triangle' to make sure your kitchen layout is efficient and your cooking, washing, and refrigeration are within close proximity. Open plan kitchens are a great choice for Fairfax kitchens; they don't only encourage communication within the family but bi-fold or French doors increase the amount of natural light we're lucky to experience all year round in Fairfax, it and means that we can appreciate our gardens or the Virginian landscape from the comfort of our homes all year round.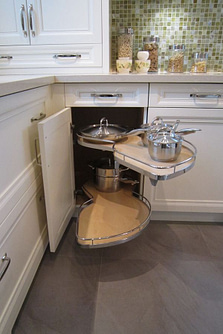 Cabinetry choice is also a big decision to consider. Style, color, and sizes are one part, but once you have selected the façade of your storage, which is a major contribution to the room's interior design, you have the storage solutions within the cupboards to consider.  Helpful cupboard options, like corner shelf systems or pull out pantries, can save you so much time and effort and won't leave you scrambling around the back of large cupboards. Our changing Fairfax seasons alter what we need from our kitchens every few months, but selecting a color palette that incorporates both warm and cool tones will make a kitchen the perfect match year round.
While you're in the planning stage of your kitchen, you should begin to explore new technologies and appliances that you want to include. There's a high chance that, since the last time you remodeled your kitchen, technological advances have made kitchens much more efficient. Boiling water taps, more efficient wine coolers and appliances that are friendlier on the environment and your bills are easily available and can be easily incorporated into your project. Speak to your kitchen planner who'll be more than happy to help you find the best solutions for your lifestyle.
The Complete Remodeling Package
With any home remodeling project at Daniels Design and Remodeling, you get all the benefits and perks below.
 Architectural Design
 Construction
 Project Management
At Daniels Design and Remodeling, our seasoned team tailored to your project takes great pride in ensuring your project goes as planned. Specializing in Kitchens, Bathrooms, Living Spaces, Porches and Patios, and Home additions since 1997, you can be sure that we will keep your project on time, on budget and built to last, so you can enjoy it for years to come.