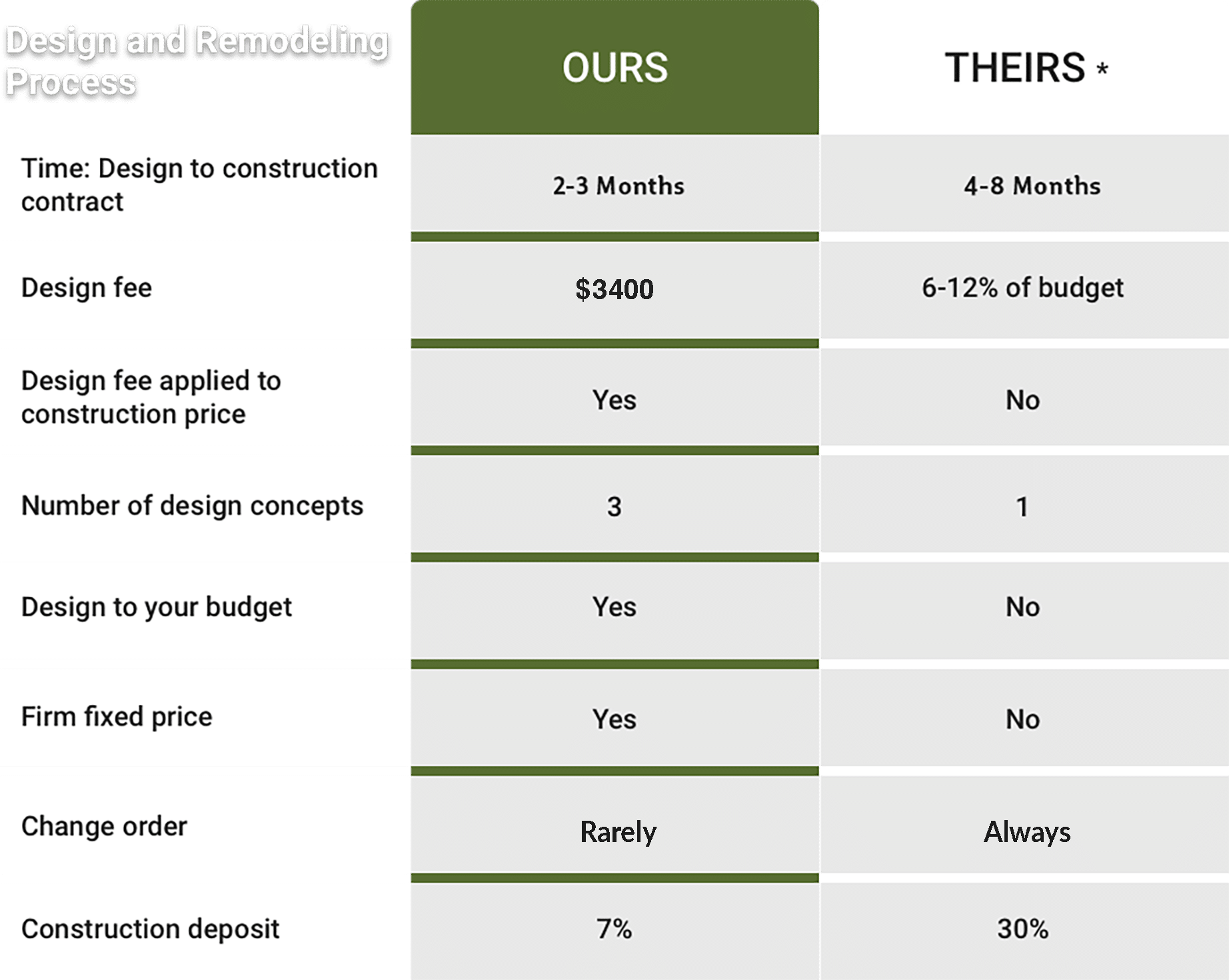 *Industry Standard
*Not representing the design build process of any specific company
* Deepti, J. A. (2020, July 21). How Long It Took to Plan and Complete a Remodel in 2019. Houzz. 
Did you know that Northern Virginia is home to an elite group of remodeling companies? Even still, searching for a remodeling company in the Northern Virginia area that you can trust can be a challenging process. Regardless of the size of the remodeling project, choosing the right company requires extensive research online and within your local community. Below are some of the highly ranked, local design and build companies you can find in the Northern Virginia area.
Daniels Design & Remodeling
BOWA (Builders)
Case Design
Moss Building & Design
Sun Design Remodeling Specialists
*Companies are listed in no particular order
Did you know that almost 45 percent of the homeowners who invested in home improvement projects between 2001-2013 were baby boomers?
Did you know that since 2001, there has been a 31 percent increase in home improvement spending throughout the nation? Homeowners are investing more into their homes every year.
Source: JCHS Tabulation of HUD

Remodeling your home is a big commitment and should be carefully thought out before hiring a remodeling firm. When deciding which contractor to hire, the options can sometimes be overwhelming. Whether you're wanting to remodel your kitchen or bump out the back of the house with an addition, choosing the company with the right remodeling process can make all the difference. At Daniels Design and Remodeling, we have created an award-winning process tailored around customer feedback and industry-crafted standards. Want to hear from our past clients yourself? Click on the Guild Quality link below to read actual client feedback about our remodeling contractors and our outstanding process!