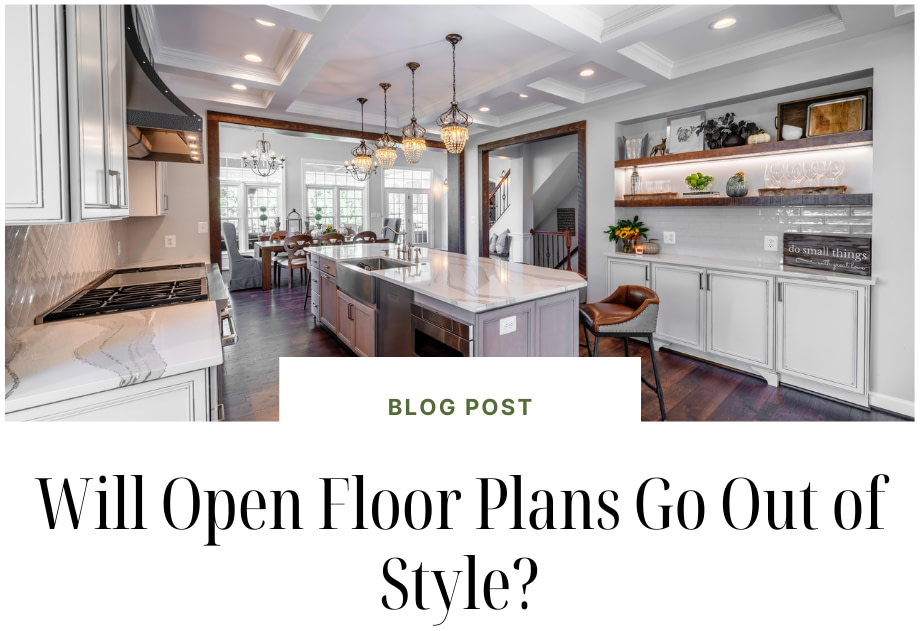 For decades, the open floor plan dominated new home construction and many home remodeling projects. New habits and new priorities, including the increasing number of families with one or more adults working from home, have changed how people occupy their home spaces throughout the day. What's with the trend against open concept floor plans?
What Is An Open Floor Plan, Anyway?
An open floor plan, or open floor concept, is the practice of combining two or more rooms that have different uses. For decades, open floor plans were used to combine kitchens, living rooms or dining rooms into a single, large room. Open floor plans do have benefits, including:
Improved traffic flow
Easy to entertain more guests
Increased use of natural light
Reduces wasted space
The History of Open Floor Plans
So, when did open concept floor plans become popular? The concept became increasingly popular at the turn of the 20th century. Instead of multi-family dwellings and, in some cases, live-in servants, new homes were built for single-family use, reducing the need for privacy. By the 1930s, famed architect Frank Lloyd Wright popularized the open kitchen concept, building on the already common trend of a shared kitchen and dining room space.
After World War II, the open floor concept was used in many homes to maximize square footage. The Baby Boom resulted in a housing boom, and millions of homes were built with relatively small footprints in high-density housing developments.
Are Open Floor Plans Going Out of Style?
Publications like the New York Times have heralded the end of the open floor plan since the COVID-19 pandemic began in 2020, but the trend was present before the world locked down as well. In both cases, the drawbacks of combining what might be spaces with dedicated purposes (cooking in the kitchen, watching TV in the living room) are more in conflict today than ever before.
In 2019, Americans spent more than 90% of their time indoors and 50% of their waking hours at home. In 2020, that time at home percentage rose to a whopping 62%. Working from home has decreased from its peak in October of 2020 when 71% of American workers clocked in from the couch. Still, 59% continue to work from home, more than double the roughly 23% of remote workers before the pandemic.
More people spending more time at home means more disruptions and distractions. No wonder homeowners are looking to add walls or a dedicated home office as a part of their home remodel.
Attractive Alternatives To Open Floor Plans
For families looking to remodel their homes, there are solutions for some of the problems caused by open floor plans. Creating privacy, reducing distractions and hiding a messy kitchen can be addressed with new walls, half-walls and other design choices.
Designers have many tools when it comes to subdividing large open floor plans, including the clever implementation of elements like:
Sliding barn doors
Pass-through counters with custom cabinetry
Interior sliding doors
Sound-proof drywall dividers
Evaluate Your Living Space with Northern Virginia's Remodeling Experts
Remodeling projects offer homeowners an opportunity to make their homes reflect their current and future needs. The experienced design team at Daniels Design and Remodeling can help you discover unique ways to incorporate walls and other features to provide the privacy you need to live, work and play comfortably at home. Contact us today to get started!