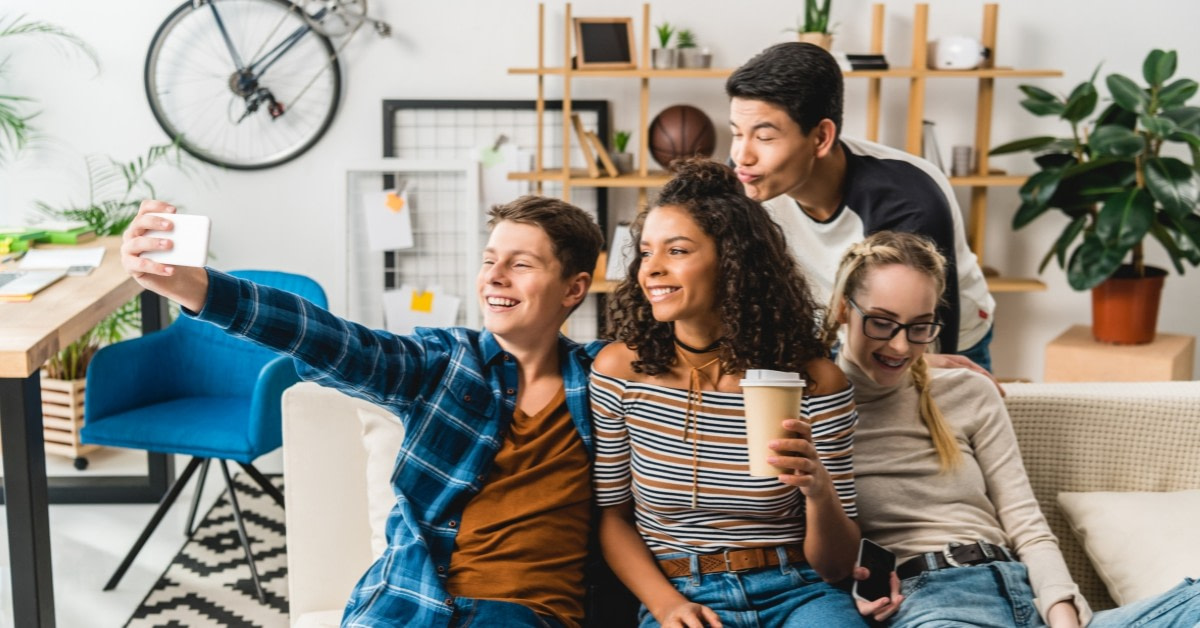 The most popular home remodeling projects are kitchens and bathrooms. This is because these rooms, outside of your bedroom, are the most used, so they need to be comfortable, organized, and stylish for entertaining and to just enjoy while at home. Since they are the most used, their fixtures and furnishings tend to fall into disrepair a lot sooner than other parts of your home, or your family's needs change, requiring an upgrade.
Daniels Design & Remodeling offers bathroom renovations for your home in Northern Virginia. Our team boasts years of experience bringing beauty and functionality to your bathroom, kitchen, living room, porch, patio, and more. We have broken down the remodeling process into three easy steps that not only help to expedite your kitchen or bathroom renovation, but they also give you the most freedom to ensure your home renovation is exactly how you want.
As your kids grow, needs change for your home. Oftentimes, you just need more space. In today's blog post, we're going to take a look at one way you can create more space within your home, while improving the functionality (and let's face it, helping to eliminate fights) of your teens' bathroom. That way is through a Jack and Jill bathroom. Contact our bathroom remodel company to get started today!
What's a Jack and Jill Bathroom?
A Jack and Jill bathroom is essentially a his and her bathroom. It's a bathroom that sits in-between two bedrooms so that each person in those rooms has easy access to it. The bathroom has a door entering it from each room that can be closed off when not in use.
REASONS YOUR TEENS NEED A JACK AND JILL BATHROOM
Have Their Own Sink
Ideally, you would have a sink for each person separated so that each person would have their own space. Jack and Jill bathrooms have one toilet and one bath/shower, but having two sinks allows for not-so-private activities, such as brushing your teeth and combing your hair, to be executed at the same time and can eliminate many arguments over time in the bathroom. Another option could be that you install a sink in their bedrooms instead so that one could shower while the other was getting ready in the morning. Daniels Design & Remodeling can help you make the right decision based on your space. Call today for a free initial consultation.
Doors Can Be Lockable To Enhance Privacy
With teenagers, privacy is a big deal, and while it's probably not feasible for you to install an entirely separate bath for each teen, you can enhance privacy by ensuring the doors have locks on them. The kicker is that the locks ideally should be on both sides so that your teens can lock the door when they are inside the bathroom and when they are inside their bedroom as well. Having others barge in on your teen usually does not end well, so locks will be key to the success of your Jack and Jill bathroom.
Can Personalize Their Side of the Bathroom
Many people love to undertake a bathroom remodel because they want to personalize their bathroom space. Perhaps you've always wanted a green bathroom, or one of your favorite creatures is the butterfly, so you want to paint your bathroom's walls. Or you want to hang up your own paintings and drawings that you do. When you invest in a Jack and Jill bathroom by Daniels Design & Remodeling, your teens will have their own space to finally make their bathroom their own. This perhaps will make getting up in the morning and getting ready for school easier.
Gives Your Teen More Storage
Teenagers can have a lot of stuff, and they may need a lot of stuff as well to get ready in the morning, especially if you have teen girls. From hair dryers and curling irons to makeup and face wash, it can seem like your teen spends an exorbitant amount of time in the bathroom in the mornings. With their own sink, they can have more space beneath it. You may have more space to put in more shelving, towel racks, and carts on wheels that can be moved around. The main thing is that your teen will have the space they need in the morning, eliminating any arguments just because your teens are getting in each other's way.
Separate, Enclosed Spaces For Each Fixture
The sky's the limit when you choose a custom Jack and Jill bathroom by Daniels Design & Remodeling. You can design your bathroom remodel to have completely separate compartments or spaces, but still save space by only having one shower and one toilet. You do this by creating separate enclosed spaces. Thus, you can enclose the shower so that you have to open the door to get in. You can do this same thing with the toilet as well. This will eliminate the need to lock both doors like when the shower and toilet are shared with no door of its own. You can even separate the sinks and make them their own entities, such as with a linen closet in the middle. This will allow your teens to be able to use the bathroom with little to no disturbance or interference from the other.

CHOOSE DANIELS DESIGN & REMODELING IN NORTHERN VIRGINIA
Jack and Jill bathrooms are a great idea to save space in your home, but still give your teens the space they need and want during this awkward phase of their lives. Your teens will have the benefit of having a great bathroom to use, but without the daily arguments over whose turn it is in the bathroom.
Daniels Design & Remodeling in Northern Virginia will work with you to design the best bathroom for your space. We also recommend that you consider your Jack and Jill bathroom design once the kids move out. We highly recommend that you install an access door to an outside hallway so that others can use it when your kids are out of your home, especially if you plan to stay in your home after the kids are gone. Having an isolated bathroom in your home doesn't allow for its use once there are less people living there.
Daniels Design & Remodeling has over 20 years of experience helping Fairfax-area residents with cost-effective bathroom, kitchen, and living space renovations, as well as home additions. Our team consists of the best carpenters, production specialists, architects, designers, masons and other talented tradesmen who bring experience, talent, and caring to the table. We specialize in custom home renovations, creating and innovating unique spaces all your own. We can help you turn your vision into reality, or help you hone your vision if you have just a general idea of what you are looking for. We have local expertise and work with wonderful subcontractors that can help us with the nitty-gritty details of your bathroom renovation.
Our house renovation process starts with a feasibility study, where we gather information starting with a home visit so we can get a feel for your space. We'll take measurements and familiarize ourselves with the lay of the land if you will. Then we'll draw up three designs for you to choose from and we'll ask for your input. Once the design is finalized, we'll begin work. We handle everything from here, from the permitting to the procurement of materials. All you need to do is sit back and wait for the final walk through where you will have a chance to point out any shortcomings or items we missed. We also offer a two-year warranty on our work, giving you peace of mind that if you find something amiss in one month, we'll be more than happy to take care of it for you.
Daniels Design & Remodeling loves helping our customers have the space of their dreams. Call our bathroom remodel company today to get started!