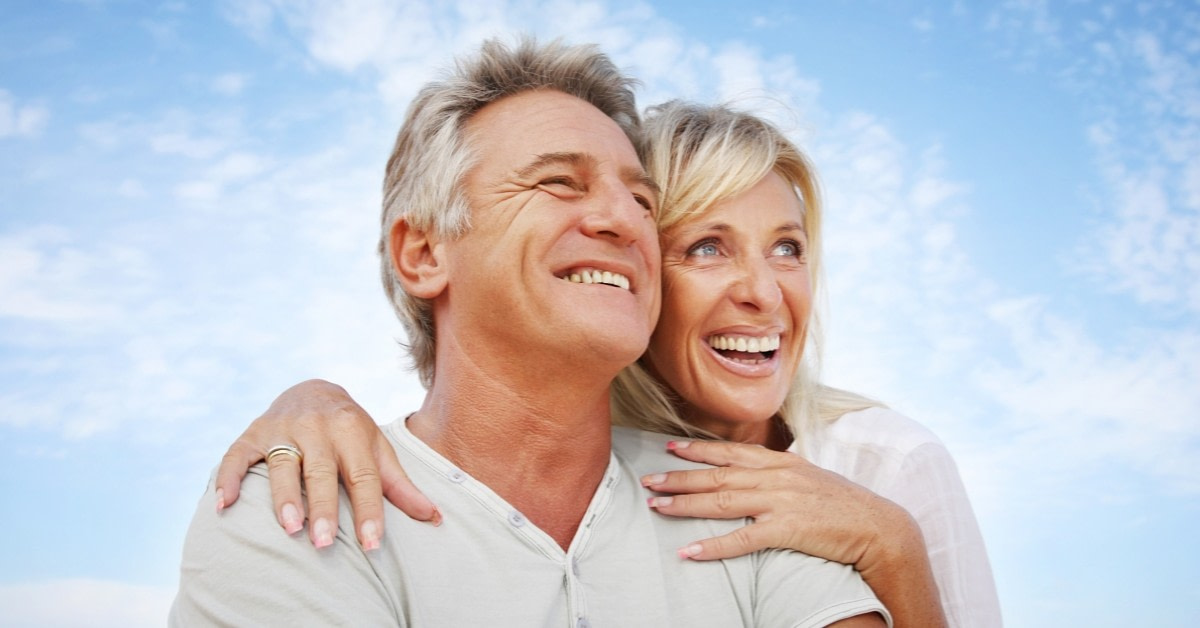 Aging in place is a buzzword that is gaining steam. With the skyrocketing cost of healthcare, not to mention the impersonal nature of nursing homes and some other types of assisted living facilities, more seniors want to stay in their homes for as long as they can. After all, seniors can maintain their independence for longer, save money on healthcare costs, and be where all of their memories are. It also makes it more comfortable for relatives to visit, which seniors love.
Daniels Design & Remodeling offers the best kitchen and bathroom remodeling services in Northern Virginia, as well as home additions, and living space remodels. Our mission is to bring you the home of your dreams. Our renovation company has over 20 years of experience bringing the vision of homeowners to life. We use a proven process from start to finish to ensure your home remodel is exactly how you want it. Below, we'll offer up reasons why retirement is the best time to renovate your home, as well as tips on which areas to renovate as well. Contact our home remodeling contractors today to begin!

TOP REASONS TO REMODEL YOUR HOME IN RETIREMENT

You Love Your Home
While it is common for people to move now more than in the past, most people settle into their home by their 40s and 50s and stay for a while. By the time of retirement, odds are you've spent a good 20 years in one home, forming memories that you cherish. If you had to move, you'd have to leave all of that behind. When retirement approaches you are probably thinking you want to stay in your home. It's more comfortable, you know where the grocery store and the bank are, and you know your neighbors. After all, home is where the heart is. You are familiar with it and, truthfully, you love it.
If so, a home renovation by Daniels Design & Remodeling in Fairfax is for you. We offer superior customer service, only use the best materials, and we have expertise in home design. We have helped hundreds of people age in place, and we can help you do so as well. Contact our kitchen and bathroom remodeling company today!

You Are Near Family and Friends
Picking up, moving, and leaving family and friends is hard at any age. After all, you're leaving everything behind and starting over, including trying to make new friends. However, as you age, you gain a new perspective on life, and you want to spend more time with your friends and family and you have more time to do so. Furthermore, it's reality that as you age, your body does as well, meaning you will need more help. Having friends and family around whom you can call in the middle of the night for emergencies can make all the difference in your life. Plus, having many friends is crucial for not only aging in place, but also to keep your mind and body active.
When you are in retirement, you have the time to devote to considering a home remodeling company in Northern Virginia, such as Daniels Design & Remodeling. We handle the entire home renovation project, from design, management, and construction. We start with a feasibility study in order to determine what's possible. We then present you with up to three design concepts that you can choose from, and once the decision has been made, we get to work making your retirement home everything you've dreamed of. Contact us today to get started!

You Save Money
You save money in many ways when you decide to age in place, rather than move. You'll save money in moving costs. After all, you'll have to have help moving heavy furniture. You'll save money in the sale of your home since you'll have to pay real estate commissions, appraisal costs, taxes, and maybe legal fees. Then, once you move, you realize you need dozens of new things that you didn't think you did. These new items, such as a new couch for the living room or a new kitchen table, can add up quickly. But the real way you save money by aging in your existing home is in healthcare costs. You won't have to pay for an assisted living facility, saving you big time in the long run.
Daniels Design & Remodeling loves helping seniors with their kitchen and bathroom remodeling needs in the Northern Virginia area. We have over 20 years of experience that we bring to the table. Our mission is to bring you the highest quality home remodel that offers superb craftsmanship and 100% customer satisfaction. Our talented team of designers, production specialists, carpenters, masons, and skilled tradesmen bring their skills to your home, and they are sure to exceed your expectations. Contact our home remodeling contractors today to learn more!

You Have Better Health & Higher Self-Esteem
Research has shown that as you age, social connections become crucial. If you move, you will lose those social connections, and you are then at an increased risk for progressive memory loss. Isolation in the senior population is a growing problem and can lead to depression. Being surrounded by familiar items, smells, sounds, and sights helps you to fend off the early stages of Alzheimer's. Plus, with friends, you will be more active and go and do more things that are good for your overall health, including physical, mental, and spiritual well-being.
In addition, you will have a higher self-esteem since you won't have to rely on others as much. Furthermore, you can still go and do whatever you want to do. There are no restrictions on visitors, meal times, having Fido or Fluffy, or other favorite items you don't want to give up. You can stay independent and have freedom longer when you age in place.
Daniels Design & Remodeling will be more than happy to help you with your home remodeling needs. Whether you're looking to remodel your kitchen or bathroom to make it safer for you, or you're looking to add a home office, or turn a downstair living space into a first-floor bedroom, we can help. Our expert design team is passionate about turning your home into the home of your dreams. We can also add on or remodel your porch or patio, which is a great way to expand your outdoor living space. Contact our home remodeling company in Fairfax today!

You Deserve the Best
There's a reason that retirement is called the golden years. After all, you've just spent most of your life working to support and raise your family and to have the things you have and go see the places you've been. Now is the time to reap the benefits of those long years of getting up every morning, going to work despite the cold, the wind, the rain, and the heat, and doing it all over again for years.
If you've always dreamed of having a big kitchen in order to be able to have your kids and grandkids in and be able to cook a big meal like for Thanksgiving or Christmas, now's the perfect time for such a home renovation. Since you are older, you can remodel your kitchen for aging in place as well — little things that won't even be noticed by others. Some of the best aging in place kitchen ideas include lower cabinets so you can reach them, a shallower sink so you won't be hunched over, non-slip tiles, and undercabinet lighting that allow you to see better. There are so many elements that can be added that not only will give you the kitchen of your dreams, but will also serve you for the rest of your life.
Similarly, if you've always dreamed of a big bathroom with a soaking or jetted tub, a double-headed shower, and heated flooring for those cold nights in Northern Virginia, our remodeling company can help. At Daniels Design & Remodeling, we offer creativity with functionality in mind. Pair this with aesthetics, and your bathroom will shine. Call us today to get started!


CHOOSE DANIELS DESIGN & REMODELING IN NORTHERN VIRGINIA TODAY
Daniels Design & Remodeling is a home remodeling contractor who is committed to helping you design and create the home of your dreams. Our design process begins with an initial consultation where we will listen to what you would like in your home remodel. We then do a feasibility study and present you with three design ideas. Once you select your design, we build. It's that simple.
Our home remodeling company is NARI (National Association of the Remodeling Industry) Certified in Universal Design and Aging in Place. This certification shows a high level of understanding and training to create homes that are accessible for those wanting to age in place and those with special needs as well. We have been trained on how to interview clients in order to understand their needs, as well as how to incorporate them into home remodeling projects. We also uphold high standards of honesty, integrity, and responsibility.
Daniels Design & Remodeling is the top home remodeling contractor in Northern Virginia. Since 1997, we've been providing customized home remodels to suit your needs and your wants. We center your home improvement project around your budget, and we stick to that budget. We use local companies to provide us with the materials we need, as well as local subcontractors when we need them. The three designs that we present you with are all designed to be unique and with different styles so you'll be able to find the perfect one for you. We keep our communication open throughout the entire home remodeling process, so you'll know exactly where we are at. This includes weekly progress meetings to review any concerns or decisions that may need to be made. Our door is always open for questions you may have as well.
At the end of the day, our mission is to exceed your expectations and be 100% satisfied by your home renovation. We back our home remodeling work with a two-year warranty. While there are many more steps in the design process than listed here, you can rest assured that your Northern Virginia home remodeling project has got your needs covered. Contact the home contractor you can trust. Call us today!