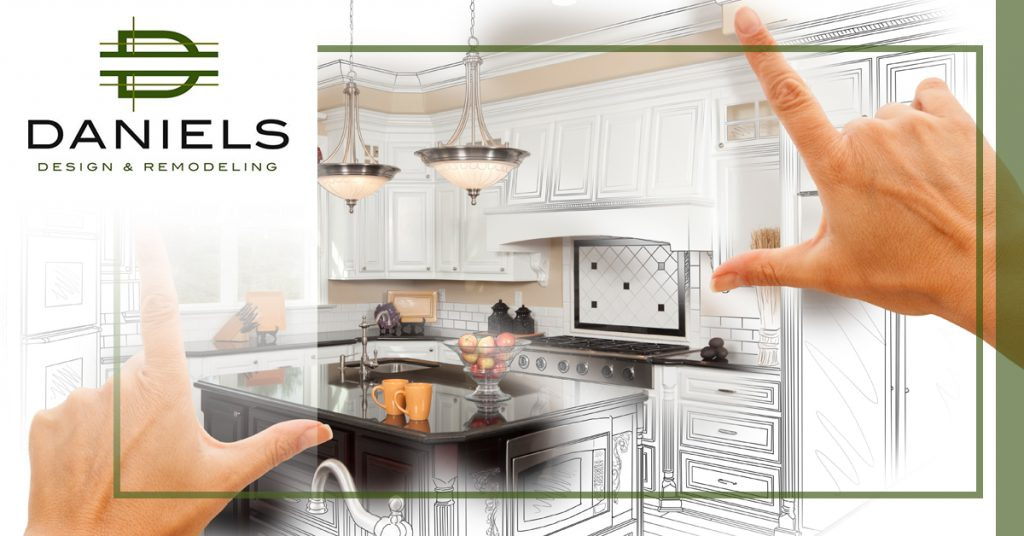 Ted Daniels and his team delivered a superior remodeling experience in every aspect of our project. We knew remodeling the kitchen, master bathroom, laundry room, and refinishing the other three bathrooms all at the same time would be complicated. The DD&R folks developed a great design, worked with us to incorporate our ideas, produced a schedule that was reasonable, and then stuck to it.  We couldn't be happier with the outcome and recommend DD&R without hesitation. – Fairfax, VA

What Exceptional Customer Service Means To Us
At Daniels Design & Remodeling, we strive to do everything in our power to provide an exceptional customer experience for those who work with us on home remodeling projects. Whether the project at hand is a kitchen renovation, a home remodel, or a different sort of specialty design, our desire as Northern Virginia's premier boutique home redesign contractor is to redefine the standard of excellence in our region.

Now, let's be clear here: we fully understand that we are not the only home remodeling company — in Northern Virginia and elsewhere — that expresses a desire to do right by their customers. In fact, virtually every kind of business since the dawn of humanity has likely conveyed a similar sentiment in one way or another; otherwise they'd have little hope of being successful. So how do you, as a potential customer, sift between the empty claims and the remodeling contractors who are worth their salt?  

There's no formulaic way of doing this, unfortunately, aside from doing your research and getting to know the people who work for the company you are considering. It would also be advisable to check on the reputation (offline or online, or both, ideally) of the remodeling contractor(s) to make your shortlist.

What Sets Us Apart
That is precisely why we chose to highlight the lovely testimonial with which we began this two-part series focused on informing our readers and prospective customers. It's also the reason for us describing which home remodeling projects lead to the best return-on-investment, or ROI. We at Daniels Design & Remodeling set ourselves apart from our competitors in a number of ways. But at the end of the day, everything we do is for the sake of our customers.

With that in mind, we hope that our readers find this two-part blog series both enlightening and inspiring. Specifically, if you are considering a home renovation for the purposes of getting the most "bang for your buck" for when you eventually put your house on the market, we think you'll find this post particularly beneficial. Let's dive in!

Comparing Home Remodeling Projects In Projected ROI
When potential customers come to us seeking a home remodeling project that will increase the resale value of the house, the good news is two-fold. First, we can absolutely put our decades' worth of experience to good use for you, analyzing your household to help you determine which remodeling project will deliver the most bang for your buck. But secondarily, and perhaps just as important, customers of Daniels Design & Remodeling will be pleased to know that our process is focused on a result that is an improvement in both function and aesthetic appearance.

This makes sense, too. After all, most of our customers are actually planning on living in their freshly renovated home for some time after the project has been completed. It only makes sense that the master bathroom upgrade sees the home's overall valuation increase by $50,000 while offering an improvement in practical function and appearance. The same could be said for the kitchen remodel you have in mind, insofar as it involves a superior flow for foot traffic, improved work stations for anyone cooking, and better lighting to live in and entertain with!

You see what we are getting at? You get the best of all worlds at Daniels Design & Remodeling. That means we are able to tailor our remodeling projects to give you the highest ROI while achieving our other objectives as well. For homeowners in Fairfax, Alexandria, Chantilly, and elsewhere in Northern Virginia, this should come as welcome news!