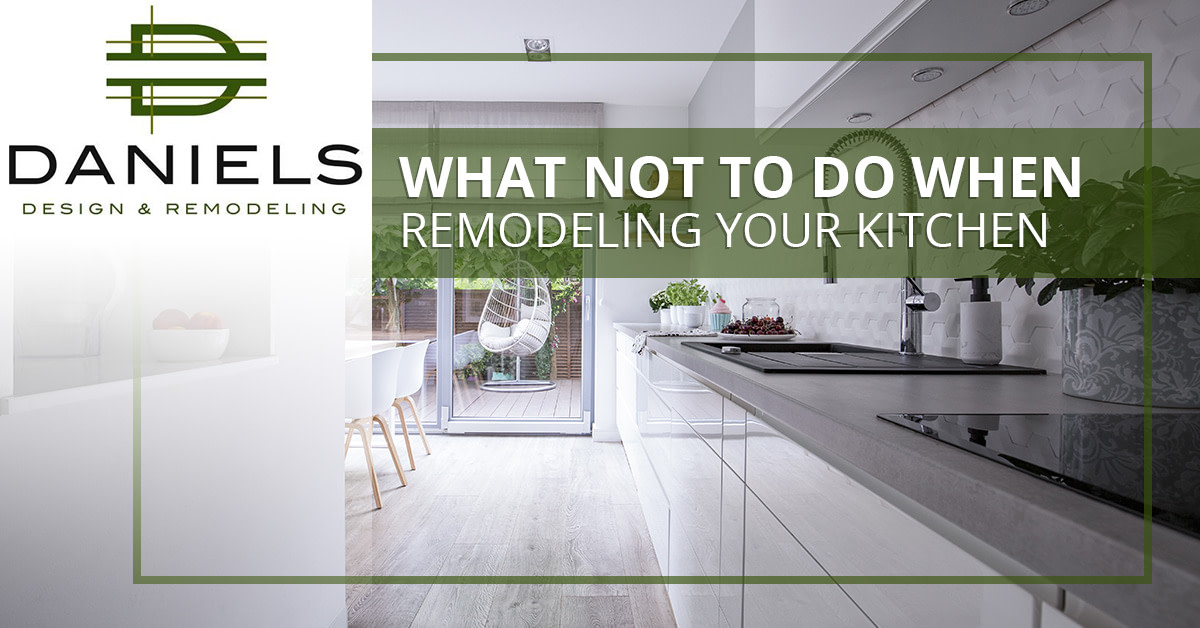 In our previous two posts, we took the opportunity to highlight why you should make remodeling your kitchen your new year's resolution for 2019. While we encourage you to go back and read the two-part series in its entirety, the long and the short of it is that homeowners have a wide range of viable reasons for wanting to remodel their home. From feeling unable to cook due to the layout to wanting to increase your house's resale value, we at Daniels Design & Remodeling are of the opinion that it's never the wrong time to remodel your Northern Virginia Kitchen.
Perhaps you have finally convinced yourself that it's time for a kitchen renovation — but that's as far as you've gotten in terms of planning. That's where we come in as Northern Virginia's top remodeling contractor; we'll provide you with all the tools you need to bring your unique vision to life. Or, if you are like many others and are in need of some inspiration before anything else, we've got you covered with a three-step process. After a feasibility study showing what is possible in your space, you choose your design from up to three concepts, before we build your project, creating a space you will love for years!
But before we get ahead of ourselves, we have a promised blog topic to get to! Today's post concerns what you should certainly not do when remodeling your kitchen, as the title no doubt already gave away. If you could use some conceptual help from an experienced kitchen remodeling company in Northern Virginia, by all means, keep reading!

Consider Layouts
Before you roll your eyes at us, because almost everyone's first thought is about the layout of the remodeled kitchen, understand that not everyone understands the essentials of a proper layout. Before you get too fancy imagining the world of possibilities, it's vital to understand the golden triangle. These are the three regions of highest activity, the refrigerator, stove, and sink. Firstly, you need to have easy access to all three of these locations. Second, the three areas need to be close together for cooking and kitchen-work to flow freely.
More generally speaking, it's crucial to have a proper flow. Door swings that are inconvenient, refrigerators that block off access, and countertop workstations that are too far away from the stove, sink, and refrigerator are only a small portion of the layout, but it remains essential to any ergonomic kitchen.
Poor Lighting
Too often we hear pseudo-horror stories about kitchen remodels gone wrong because the remodeling contractor and homeowner failed to take into account the need for natural lighting. Few settings are as warm and inviting as a naturally lit kitchen. And while you can certainly make-do with artificial lights, it's far better to add skylights to let natural sunlight in whenever possible. Trust us, you'll thank us later!
Not Enough Counter Space
Countertop space is a precious commodity at the best of times, but the holiday season will remind you just how scarce of a resource it can become! That's why we'd recommend prioritizing having a wealth of countertop space when redesigning your kitchen. You need space to cook, place groceries and bills (which you won't get to for a month or so), and to entertain. Don't skimp!
Schedule Your Conversation with Daniels Design & Remodeling today!