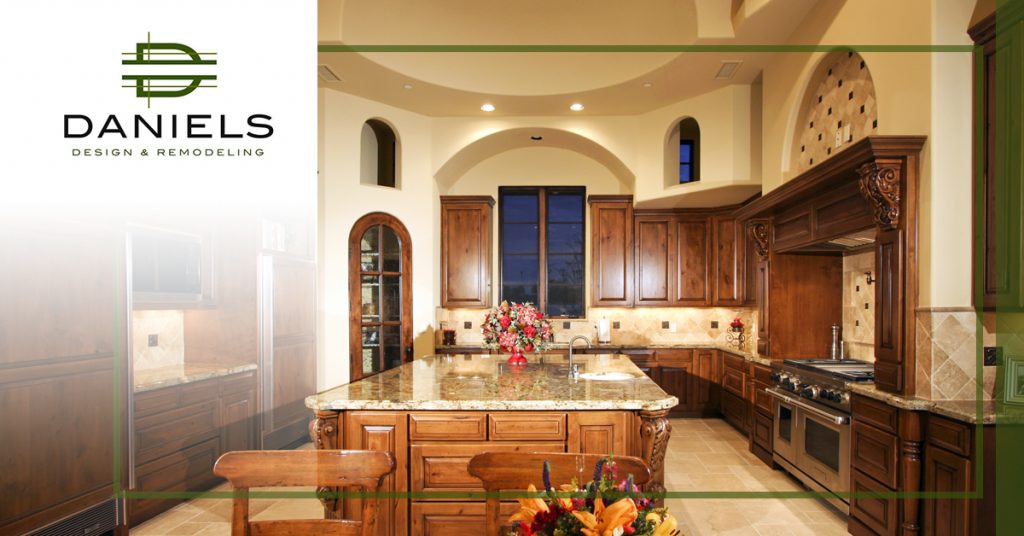 Welcome back to the Daniels Design & Remodeling blog, where we do our best to provide our readers and prospective customers alike with practically useful information about home remodeling projects and what they entail. In our most recent blog series, we took the opportunity to highlight exactly which home redesign projects tend to yield the most in terms of ROI.
While we'd encourage you to go back and read that two-part series in its entirety, the long and the short of it is that homeowners who are looking to increase their house's resale value will be pleased when they choose Daniels Design & Remodeling to be their home remodeling contractor. Why? We are able to seamlessly accomplish the goal of increasing a home's valuation through our established process of improving an environment's function and aesthetic appearance. In sum, working with our Northern Virginia remodeling company means you'll get the best of all worlds, whether you intend to sell your home in the near future or otherwise!
The Guild Quality Award For Service Excellence
Now that we've established a bit of context, it's time to move on to the topic at hand — The Guild Quality Award for Service Excellence. For those of our readers who are less familiar with how we "blog," we do tend to bounce around a bit from topic to topic.
In this case, we'd like to highlight a recent award we've recent alongside what it means for our prospective customers. If you have made your way to Daniels Design & Remodeling because you are looking for a home redesign contractor worth its salt, by all means, read on. This post is for you!
Understanding Guild Quality
In the world of boutique home redesigns, quality matters, as does reputation. Trusting a redesign company with the crucial and involved task of remodeling aspects of your very home is no kind of decision a homeowner should make without doing their due-diligence.
Because of the significance of the investment, entities such as Guild Quality exist to provide customer satisfaction surveying and reporting for numerous contractors, remodelers, builders, and real estate organizations that are dedicated to optimizing their own internal standards and processes for the sake of customer experience. Since 2007, DD&R has been using Guild Quality as an independent consultant to make sure our high standards of customer service and general quality are maintained.
Why Does It Matter?
If you couldn't tell already, the point of our using Guild Quality is to not only keep our internal standards high, but to inform our prospective customers about it! We might be the best home remodeling contractor in the entire state, but it won't do us much good if no one knows about us!
With that in mind, we are proud to state that we currently maintain a 96 percent Recommendation Rating. Because of this exceptional score, we have won the highest honor in Guild Quality awards: "Guild Master with Distinction."  We are thrilled to be considered among the elite remodeling contractors and other organizations here at DD&R, and we believe our dedication to excellence in terms of both process and outcome have led us to keep these high standards which we hold so dear. Ultimately, working with Daniels Design & Remodeling means you are doing business with Northern Virginia remodeling contractors who have the experience, passion, and expertise to deliver a stunning result.

Our Guild Quality Ratings
Schedule Your Conversation
We hope that you've found this explanation helpful on your quest to find the right remodeling company for you. If you hail from Northern Virginia, we'd love to hear from you and see if our approach aligns with your own. Be sure to check out the graphic found above to see our individual scores. We hope that you'll be pleased with what you see!

At the end of the day, it's all about bringing your unique vision to life. If you need help creating that vision, we have a team of world-class designers available. If not, we are happy to fill in the gaps as needed and bring about something functional, stunning, and financially viable. We'd love to hear from you and hear about what you have in mind. So don't hesitate to reach out to us at your convenience.
Schedule your conversation with us at Daniels Design & Remodeling today!