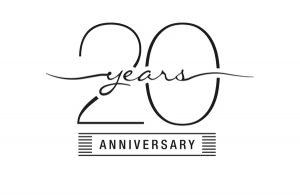 Daniels Design and Remodeling is proud we have been in business for 20 years. Since 1997, Daniels Design and Remodeling has been your premier Northern Virginia Remodeling Contractor. We started with just one employee, and now have over 15 of the best contractors, designers, architects, project managers, builders, and craftsmen in the business. We specialize in helping people figure out what they want and making their dreams a reality. Our design team helps you solve the problems in your home on time and on your budget.
Our CEO
CEO Ted Daniels has been building things all his life, and started remodeling houses as a teenager. His love for the business led him to found Daniels Design and Remodeling and fulfill a life long dream. The company specializes in Northern Virginia remodeling projects and our employees have decades of experience between them. Most of our employees grew up right here in the area and learned the ropes from local craftsmen and builders.
Awards & Accolades
In our 20 year history, Daniels Design and Remodeling has earned many awards and accolades. In 2008 we earned the Washington Spaces – Best Design Award – Bathrooms. In 2009, we recieved the 2009 COTY Residential Kitchen award, the 2009 COTY Residential Bath award, the Guild Quality award with Distinction award from GuildMaster, and The Professional Remodeler Best of the Best Design Awards. In 2010 we received the honor of being inducted into REMODELING'S Big50 Remodelers group. We have also been COTY award winners from 2010 through 2016. In 2011 through 2016 we again won the GuildMaster Guild Quality Award, were inducted into the Remodeling 550, and won Best Of Houzz for Service in 2015 and 2016. In addition to this impressive collection of awards, we have also been featured on Fox News, The Home & Design Magazine, and Northern Virginia Magazine.
A Dedicated Team
With 20 years of experience, we are ready to help you with any Northern Virginia remodeling project you have in mind. Our professional team will work with you to discover exactly what you need. Whether you're planning a kitchen remodel or wanting to add an addition to your home, we will carefully evaluate each and every project to make sure our clients are completely satisfied. For 20 years, Ted Daniels and his team have been bringing the highest level of craftsmanship and customer service to our customers.