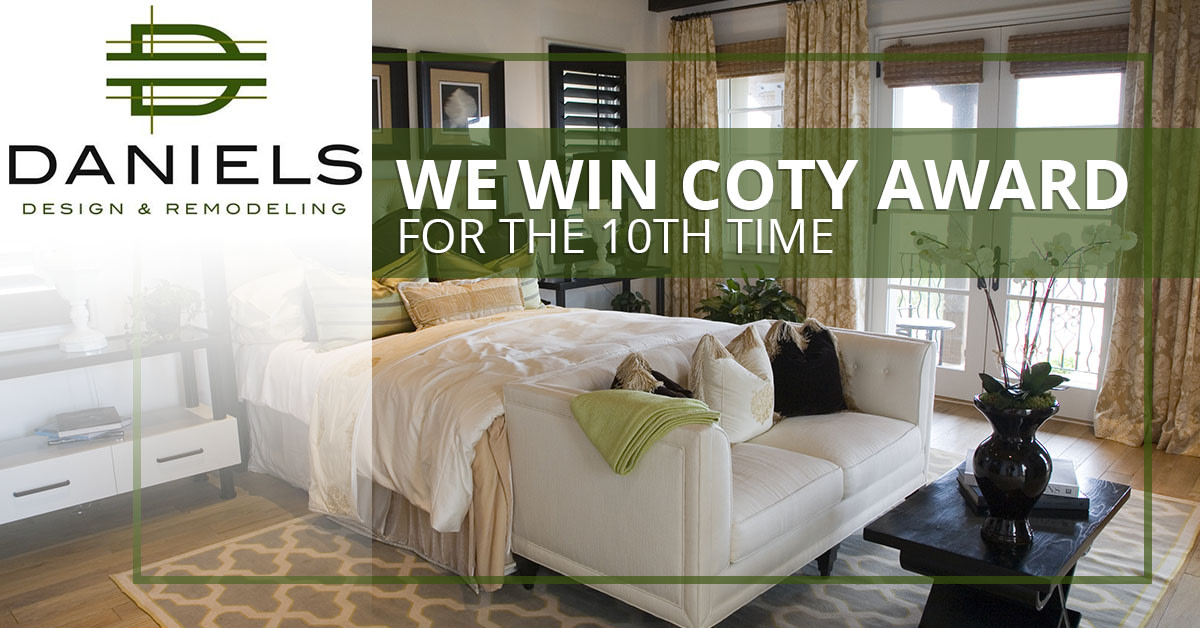 Daniels Design and Remodeling is pleased to announce that we have won the Contractor of the Year award once again! Each year, NARI gives the CotY awards to the best contractors in the business. 2016 is the 10th year that Daniels Design and Remodeling has won this prestigious award, and we couldn't be happier. The winners are chosen by the National Association of the Remodeling Industry (NARI), and they must demonstrate excellence in the field of high-quality home remodeling professionals.
High Quality Standards
Daniels Design and Remodeling has won this award for the 10th time in a row because of our commitment to integrity. Members of NARI follow a strict Code of Ethics and Standards of Practice. To meet these standards, contractors must:
Hold themselves to the highest industry standards
Carry all required licenses and insurance
Stay educated about new innovations in the industry
Enhance the remodeling industry's professionalism
We are proud to be committed to these standards of excellence every day.
Honoring The Remodeling Industry's Best
On April 7, 2017, the best in the remodeling industry will be honored at "An Evening of Excellence." Taking place in Scottsdale, Arizona, NARI's "Evening of Excellence" will celebrate the CotY Award winners, including Daniels Design and Remodeling. We are proud to be a part of this gala celebration honoring the best remodeling companies in the business.
Above The Crowd
A NARI Certified Professional is a qualified business owner you can trust. A winner of the CotY award from among this group stands above the crowd as the best of the best. Daniels Design and Remodeling is proud to have been recognized for excellence in our field. We would love to be your choice for your next remodeling project. Our 10 years as CotY award winners proves we know how to get the job done right.
Contact us today to start your conversation with a Northern Virginia remodeling contractor you can trust.