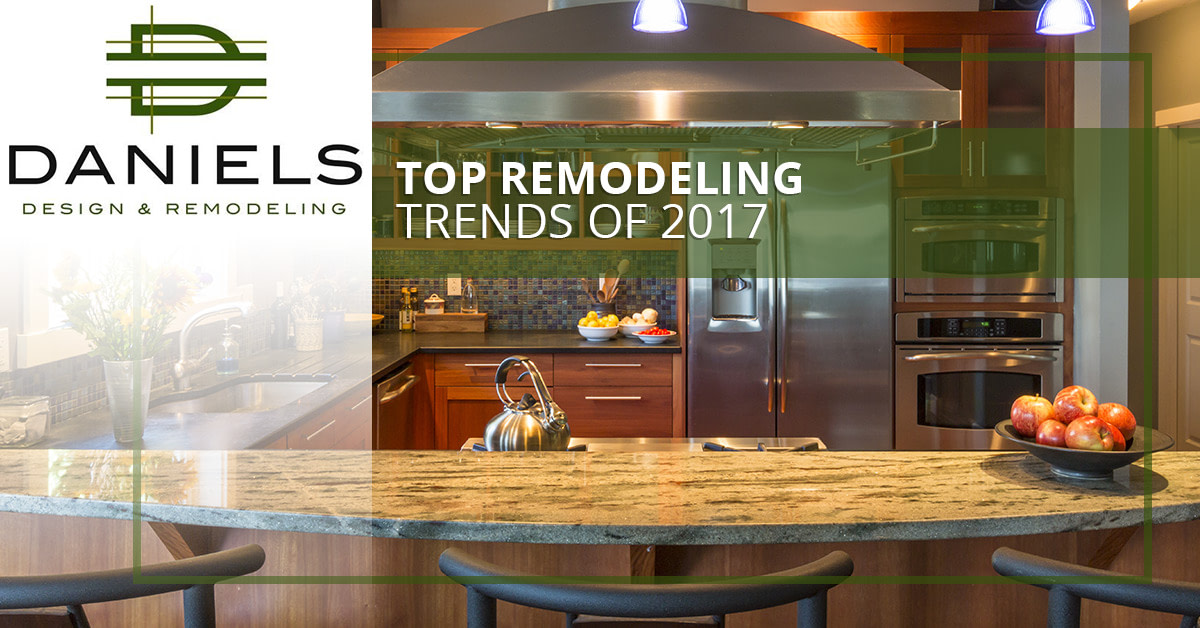 2017 was a year full of change, and that goes for our homes, too. Some of the changes are old classics, and others are a result of living in our modern age. What were some of the top remodeling trends of 2017?
Quartz Countertops
Quartz is an expensive choice for countertops, but one that has become extremely popular. Quartz is non-porous, so it doesn't stain like granite or marble does. Since they are engineered stone countertops, they don't have some of the weakness of natural stone. It is very durable and comes in a gigantic array of colors. The finish gives a beautiful depth that isn't found in other kinds of manufactured materials.
Generational Renovations
Economic changes have meant a new set of living conditions for several generations. Aging baby boomer parents are moving in with their children, and millennials are moving in with their parents. This has led to additions, such as in-law suites and above-the-garage apartments. Universal Design, which focuses on ease-of-use and accessibility, is also a major trend. Many retirees are choosing to age in place, or they move in with the family who then chooses to make the renovations. Making homes functional for many generations under one roof has been a top trend of 2017.
Shades of Grey
In homes everywhere, grey and white pallets are taking center stage. These clean and muted tones are especially popular in kitchen and bathroom remodels. White, subway tile combined with grey cupboards is a great new look in kitchens that gives a nod to the past. Grey is the new neutral, edging out beige tones as the decorator favorite. This soothing color combo is set off by exciting pops of color throughout a room.
Home Automation
Nearly every new home that is built today includes some kind of connectivity. Older homes are also making updates that put their homes in the "Smart Home" category. These improvements include thermostats that can tell whether you are home or not and adjust the temperature accordingly, smart security systems that feature off-site monitoring on your phone, and lights and music that turn themselves on.
These are a few of the top, home-remodeling trends in 2017. From all of us at Daniels Design & Remodeling, Northern Virginia's premier remodeling company, we wish you the happiest of holidays and a wonderful New Year.