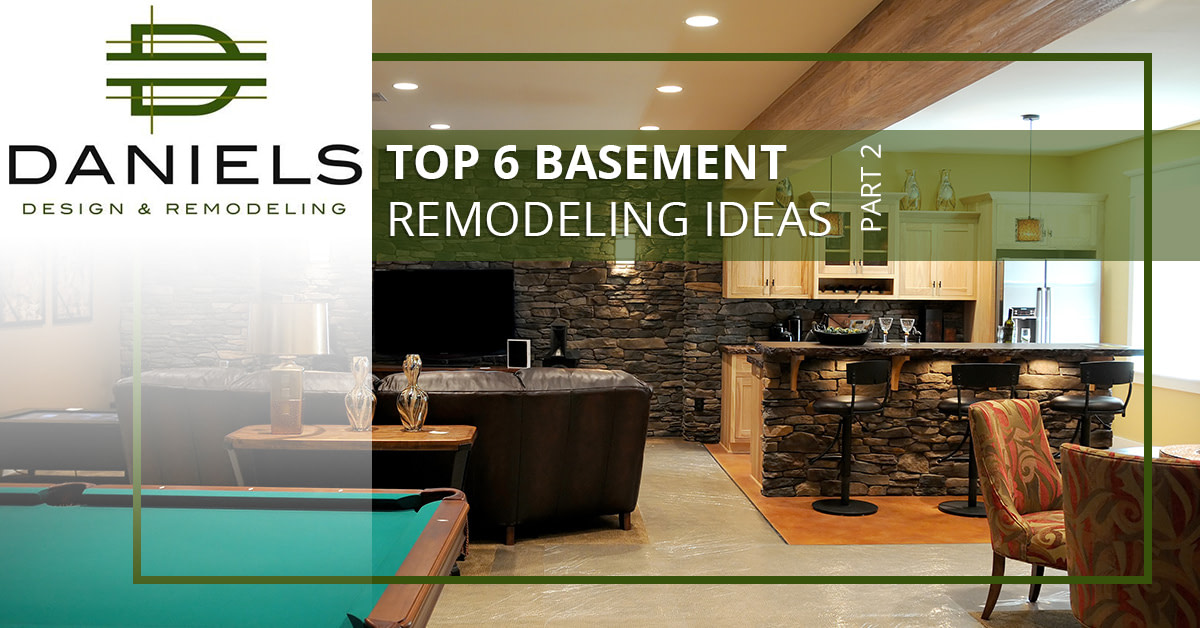 Are you looking to turn your unfinished basement into something spectacular?
When you have an unfinished basement at your disposal, the possibilities are endless. There are so many ways that you could transform your space; you just have to find the best option for your needs. In our last blog, we went over a few of the top ideas for remodeling your basement. Here are a few more.

#4. Guest Room
When guests come to visit you, where do they stay? Do they have to sleep on the couch, with you sneaking around them to make coffee in the morning, trying not to wake them up? Do you find yourself giving up the comfort of your own bed so that guests can stay over? Or, are they forced to pay for a pricey hotel because you don't have a spot for them at all? Creating a comfortable place for guests to stay in your home is a great use of an unfinished basement. Giving your guests a place of their own will not only make their time with you more comfortable for them, but it will make it more pleasant for you as well. They won't be in your hair 100-percent of the time when they have their own place, and you won't have to feel like you have to entertain them the entire time either.
#5. Game Room
Most adults think of playing games as something that kids mostly do, but adults have a lot to gain from playing more games. Games of all sorts — whether they are video games, board games, card games, computer games or even role playing games — bring joy, entertainment and a sense of comradery to any household. Playing games also helps to relieve stress, stimulate creativity, improve relationships and it has even been shown to improve brain function. And, with your very own game room, you'll have all of the space you need to play virtually any game at home.
#6. Second Living Room
Have you ever come home from a long day at the office, only to find that the living room has been taken over by your kids who have turned it into a blanket fort or are parked in front of the television watching the Disney Channel? Some days, you just need to unwind in front of the television, but that can be easier said than done if there is competition for the living room in your home. If you have a bigger family, then turning your unfinished basement into a second living room is a great option. This will give you an area to unwind in, but it also gives you more space to host parties, game nights and a whole lot more.
When the time comes to transform your basement, turn to Daniels Design & Remodeling. As one of the best and more experienced remodeling companies in Northern Virginia, we have what it takes to help you reach your remodeling goals and achieve the basement of your dreams. Contact us today to get started!