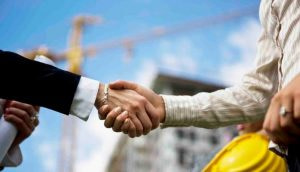 How do you know you are getting the best possible contractor for your project? Just look for these traits and you know you'll be working with someone who is trustworthy, talented, and reliable.
Experience
You want to choose a contractor that has a significant amount of proven experience. This ensures not only that they are trained and experienced in building, remodeling, and renovating, but it also tells you they are reliable. Companies don't stay in business for long if they are not satisfying their customers. Experienced contractors will also have built up a network of top quality sub-contractors that will be used on your project.
Communication
Is your potential contractor really listening to you? Great communication is one of the most important qualities a contractor can have. They should understand thoroughly what your needs are and answer any questions you may have before, during and after construction.
Timing
Will your project get done in the time frame you specify? There are a lot of aspects to any renovation project which all needs to be coordinated to time out properly. Your contractor should also be willing to go the extra mile to keep things on schedule. They should be flexible enough to work within your desired timeline.
Reputation
Narrow down your list by getting referrals from friends. Nothing says more about the quality of a contractor than praise from a previous client. If they have a great reputation, solid reviews, and a wide network of people to use for references, you can be pretty confident your job is going to be done right too.
Personality
You and your contractor are forming a close relationship, so that means you should get along. Look for personable, professional and likable people who you feel you can work with. The bond between you and your contractor is one that should be positive, so make sure  you like your potential contractor's personality.
Don't just point a finger at a phone book when you are choosing a contractor. Look for the best traits like experience, communication, timing, reputation, and personality to tell you whether a contractor is right for you.