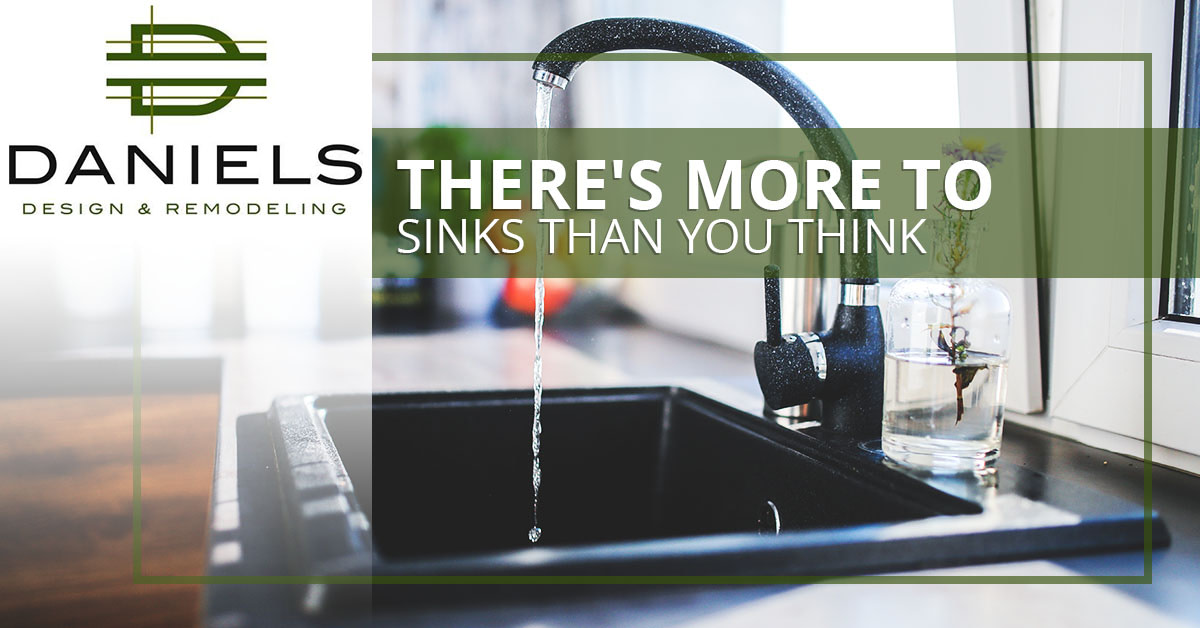 The kitchen sink might not be the most glamorous item in your Northern Virginia kitchen remodeling project, but it will probably be the most used. The sink is the workhorse of the kitchen, in use day and night for all kinds of purposes. The sink you choose for your kitchen renovation will depend on how you use your kitchen, as well as your personal taste. These days, there are a number of stylish choices and options for your kitchen renovation.
Choosing the right size kitchen sink
Thinking about how you use your sink the most will determine what size of kitchen sink you choose. Cooks that use a lot of pots and pans or large items, you will want to choose a deep basin sink. Standard sink basins are seven to eight inches, while a deep basin sink is 10 inches, giving you plenty of room to fill and clean pots and pans. You can also choose a low divide sink, so you still get two sink bowls but can fit larger items in.
Increase under-sink storage
Did you know you can increase the amount of under-sink storage you have based on the sink you choose? If you pick a sink with an offset drain, the drain is towards the back of the sink. This eliminates that large drain pipe that is always in the middle of your under sink cupboard, giving you more precious storage space. It also allows you to stack and soak plates without blocking the drain.
Kitchen sink materials
Kitchen sinks are made of many different materials. Before you choose your sink, you need to first choose what it is made of. Materials include stainless steel, cast iron, fired clay, solid surfaces, copper, and granite. Stainless steel is popular because of its durability, but cast iron is probably the most durable material you can choose. Many kitchen renovations now feature copper sinks. Time gives copper a beautiful patina and also increases its natural antimicrobial properties.
Make a kitchen sink statement
Kitchen sinks also come in different styles. You can make a statement in your kitchen with something out of the ordinary, like a long trough sink. Sinks with trays on either side make a great prep area and increase your kitchen workspace. Small prep sinks can be placed around the kitchen for specific needs, or even around the home in places, like the master bedroom or family room.
The kitchen sink is the unsung hero of the kitchen, and there's no reason not to make yours a focal point of your Northern Virginia kitchen renovation. Call us today to start the conversation.