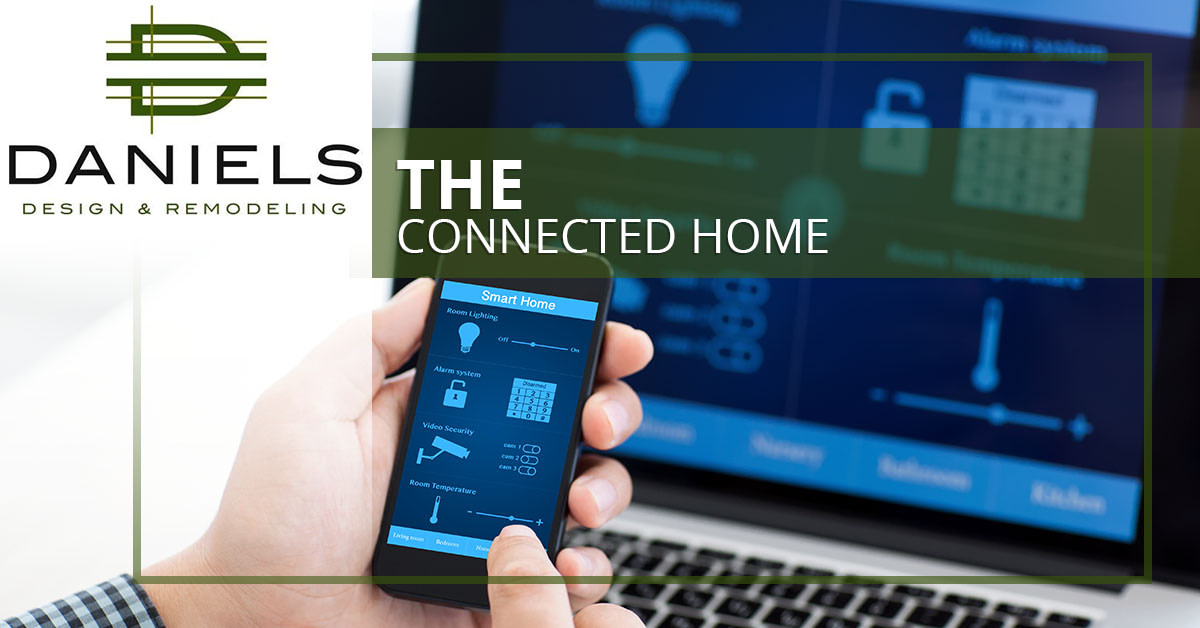 Technology has become a huge part of our daily world, with smartphones, tablets, and apps taking center stage. Our homes are also being swept up in the technological revolution. Every year, there are new ways to make our houses into "smart homes," and it's also one of the top remodeling trends this year. According to Better Homes & Gardens, "Tech advances are one remodeling trend that's particularly hardworking, allowing homeowners to add flexibility, convenience, and even affordability (such as using your device to turn the lights off)." What are some ways you can make your home a connected home during your Northern Virginia remodeling project?
Smart thermostats
Adding a smart thermostat to your home adds a lot more than just convenience. You can save a significant amount of money on your utility bills and also save energy. While programmable thermostats have been around for years, smart thermostats that you can control from your smartphone are a whole new world. With a smart thermostat, you can turn your air conditioning up before you get home, or turn down the heat if you find you're going to be away for an extended period. Today's wi-fi enabled thermostats can integrate with other smart devices in your home, and can be controlled via virtual assistants, like Amazon's Alexa.
Smart lighting
Smart indoor and outdoor lighting adds both security and energy efficiency to your home. Connected LEDs make it possible to control even your light bulbs through your smartphone. Dim lights in the house to set the proper mood, or turn on security lights before arriving home. Smart lighting can also use sensors to detect the amount of daylight available and to sense when people arrive in a room. Wi-fi connected lighting can be controlled remotely through virtual assistants.
Smart appliances
We live in a world where it is possible for your refrigerator to tell you what you are low on and create your shopping list for you. Smart appliances are becoming smarter by the day, and the ability to chat with our appliances is now commonplace. Smart appliances can make life easier, by allowing you to do things, like preheat the oven before you leave the office and start up a load of laundry. You can maintain and monitor your home from anywhere in the world.
Our designers are experienced at helping homeowners plan their smart home. Call today to find out how our remodeling company can help bring your home fully into the 21st century and take advantage of the many new technologies designed to make life easier.