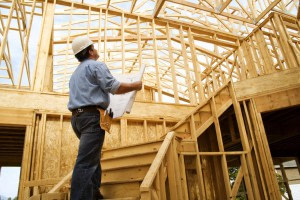 When you are ready to make your home remodeling dreams come true, the first thing you need to do is choose a contractor. How do you decide who is the best when there are so many different remodeling contractors to choose from? Here are some of the top qualities to look for in home remodeling contractors. When you combine these factors, you've found a general contractor who will make the project go smoothly from start to finish.
Knowledge
It's incredibly important that your contractor has professional knowledge and experience to get the job done right. You also need your general contractor to be knowledgeable in all state and local zoning laws and building and remodeling regulations.
Strong Network of Subcontractors
Experienced home remodeling contractors will have a solid group of subcontractors that they work with on a regular basis. This ensures that the same level of quality is maintained throughout the project, and that there will be no delays due to a subcontractor falling through. A good contractor knows the most experienced and reliable subcontractors available.
Reliability
Choose a contractor that has a proven record of reliability. That means being on the job when they say they will, following through with all commitments and getting the project done within the projected time frame.
Compatibility
Although your contractors personality may not be the first thing you think of as being important, it can make a big difference in how smoothly the job goes and to your overall experience. You want to choose someone you are comfortable working with for the duration of a big project.
References
The best contractors have nothing to hide and can provide you with glowing reviews from former clients. Make sure you check for testimonials on their company web pages, or reviews on a page like Yelp. You can go into a project with confidence knowing that your contractor has a history of satisfied customers.
Once you do your research, you'll find that Daniels Design and Remodeling has all the qualities you're looking for in home remodeling contractors. They are knowledgeable, pleasant, reliable and have excellent references. Start a conversation with them today and take the first step in making your dreams come true!