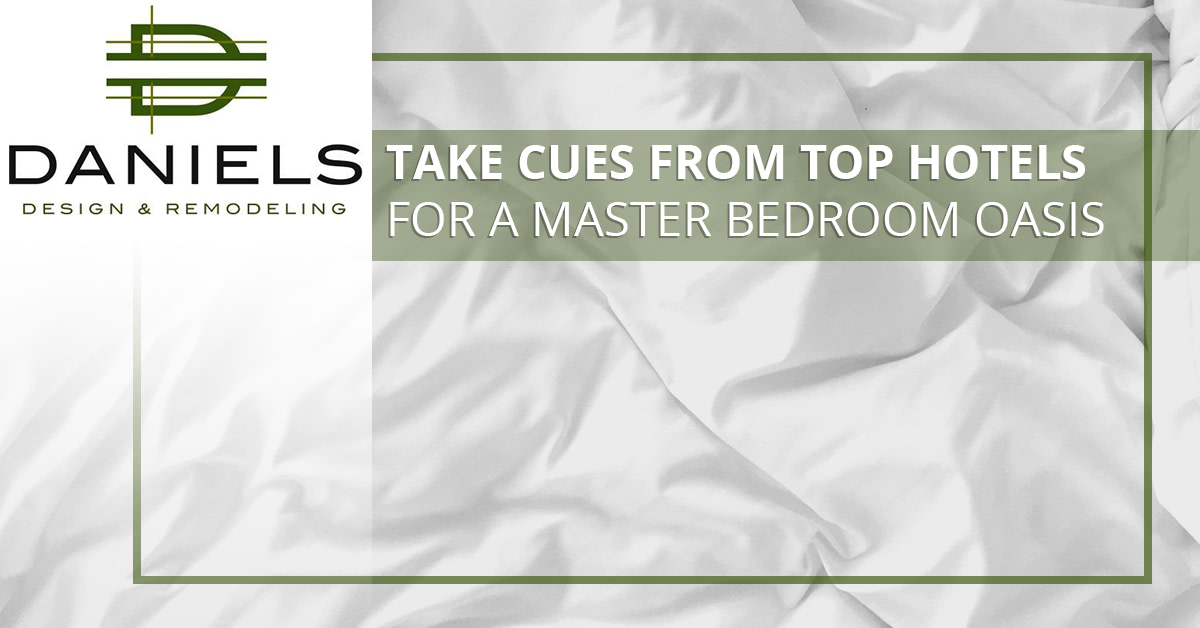 When you're planning a master bathroom remodel and also want to freshen up your master bedroom, it's a perfect time to add touches that will make your space oasis. By taking cues from top luxury hotels, you can make your bedroom and bath the most comfortable and functional spaces possible.
Designated Spaces
In hotel guest rooms, there is a spot for everything you need to do. There's a bed for sleeping, chairs for reading, a desk for working or studying, television for entertainment, a mini-fridge and coffee maker for refreshment, and the bath for bathing and grooming. There is also ample storage space in dressers and closets. Think about which of these activities you will be doing in your master suite and incorporate them into your design plan.
High-Quality Linens
When it comes to your bed, you don't want to skimp. This is where you spend a third of your day, so it is well worth the investment. Buy the best pillow-top mattress you can, and consider a padded, upholstered headboard for added comfort. Buy sheets that are a 300-thread count or higher, and invest in a duvet with a high-quality cover. It's important to choose pillows that are the perfect comfort for you and your partner. Some accent pillows and a throw blanket for snuggling and naps complete the luxury feel that you will be thankful for night after night.
Ample Lighting
Make sure there is the perfect lighting for every task. Starting in the master bathroom, ensure there is enough overhead lighting and wall sconces for the mirror over the sink, and an overhead light for the shower area. Consider adding a night light for safety at night. In the master bedroom, there should be an independently controlled reading light for each side of the bed, a three-way or dimmer switch for the overhead light, and closet lighting.
Use these tips to create the ultimate space, loaded with practical features, luxury touches, and, above all, comfort. Call Northern Virginia's premier remodeling company — Daniels Design and Remodeling — today to start the conversation about how to create the master bedroom and master bathroom of your dreams.