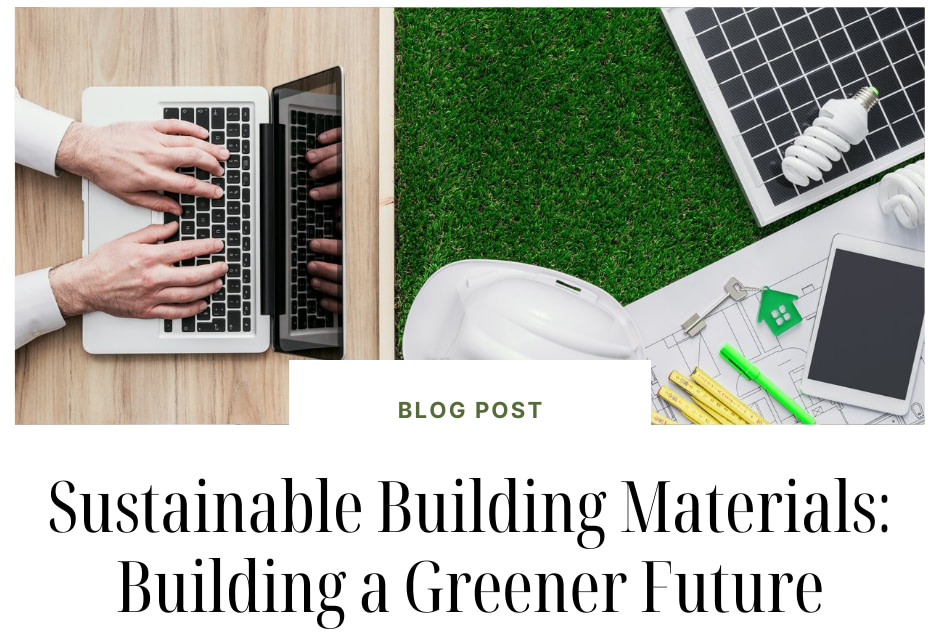 The green building movement began in 1993 with the establishment of LEED certification for buildings and building professionals, but the movement really took off starting about 15 years ago. The emphasis on green building has grown exponentially each year since ushering in a wide selection of building materials and supplies that are environmentally friendly and better for indoor air quality.
Many homeowners prefer to use green building materials and supplies such as natural wool carpeting, nontoxic glues, caulks and floor finishes, low-VOC paints, recycled decking, natural insulation and much, much more. The World Green Building Report 2021 details the growing popularity and demand for green building practices. Around the world, energy conservation has become a top priority, pushed forward by both consumer preference and government regulation.
What Makes a Building Material Sustainable?
Green materials meet one or more of the following criteria:
Recycled content – Many green building materials are created, at least in part, from recycled construction waste, whether it be plastic, steel, wood or other material.
An efficient manufacturing process – Materials produced with less energy than other similar products.
Locally available goods – Using local or regionally produced materials and supplies reduces their carbon footprint by reducing shipping-related emissions.
Natural and renewable materials – Sustainably sourced lumber, especially types of wood with exceptionally high growth rates, offer some of the best opportunities to create durable structures without an outsized impact on the environment.
Incorporating Natural Building Materials in Your Northern Virginia Renovation
There are several natural building materials perfect for northern Virginia's humid summer and cold winter climate. Today, Daniels Design and Remodeling is working with more of these sustainable materials than ever. We have experience sourcing, designing, and building with materials that offer the same durability, but less environmental impact, less off-gassing, and more peace of mind.
Some Examples of Green Building Products and Techniques Popular in Virginia
Below, we look a little more in-depth at green building products and construction approaches that are popular with many northern Virginia homeowners.
Rammed Earth
If there are any doubts about the integrity of using rammed earth as a sustainable building material, there are myriad examples of this process's longevity. The Great Wall of China, for example, has held up pretty well. Creating rammed earth is relatively simple. It combines various types of soil like clay, sand, or loam and a binder before being put under immense pressure to create a smooth flat surface. Today, construction suppliers distribute rammed earth in blocks, which are used to replace traditional concrete masonry like cement blocks.
Straw Bales for Home Renovation Projects or New Construction
Processed straw bales are made from agricultural waste and can be used as a replacement for lumber. Mechanically baled hay is stacked and organized to create vertical elements of the building, then typically faced with plaster, stucco, or other siding materials to protect the straw from moisture.
One unique feature is that straw bales offer excellent insulation. In the warm, humid months of a northern Virginia summer, this high R-value can reap incredible energy savings.
Bamboo in Home Renovations
While traditional hardwood timber can be sustainable, it does typically have a relatively slow regrowth rate. Bamboo, however, regenerates quickly. Bamboo has the look of timber and is an excellent material for trim, flooring, countertops, decks, and patios, as well as tiles or paneling.
While not all bamboo meets construction-grade quality, the types that can typically are harvested every three years. Most hardwood forests take anywhere between 25 and 50 years to mature, depending on the species and location.
What Is the Best Sustainable Building Material?
There's no easy answer for homeowners seeking the perfect building material. We work with customers to balance sustainability concerns with the demands of their unique needs. It also takes experience to establish which material has the lower environmental impact by comparing emissions caused by production, shipping, and expected longevity.
As a part of your feasibility study, we'll work with you to discover your sustainability goals and find the right materials to meet your expectations, as well as highlight the details of our green remodeling process.
Build a Greener Home and a Better Future with Daniels Design and Remodeling
We know that northern Virginia's natural spaces hold a special place in the hearts of our customers. Home renovations should reflect our love of our fields, streams, and the Potomac River. That's why Daniels Design and Remodeling has been mindful in sourcing sustainable building materials for home renovations and additions in Chantilly, Fairfax, Reston, and throughout northern Virginia. Ready to get started? Schedule a conversation with us today.