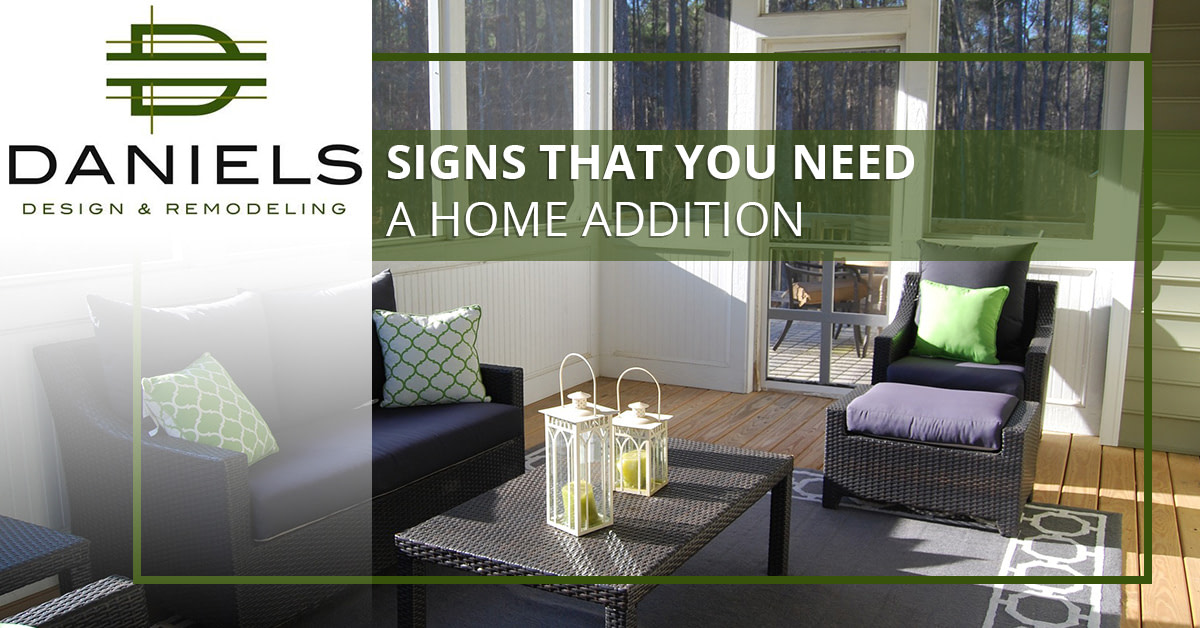 A home addition is a solid investment for virtually any home, but how do you know if you need one?
Whether you're looking to sell your home one day or stay with the home while your family changes and grows through the years, more space is almost always a good thing. However, when it comes to home remodeling projects, home additions are some of the biggest, priciest and most time-consuming options, and while they may always be a solid investment, not every home needs one. On the other hand, for some families and some homes, a home addition is an absolute necessity. So, how do you know if you should upgrade your home with a home addition? Here are a few signs that indicate the need for a home addition.
#1. Your family has outgrown your home.
Over the years, families grow and change; it's just a natural part of life. And, if your family has outgrown your home, your first inclination might be to move, but it's not your only option. If you've simply fallen in love with your home, and the last thing you want is to have to start over some place new, you could simply add the space you need with a home addition.
#2. Your home is cluttered.
A lack of storage space can be a major source of trouble in any home. Without an adequate amount of space, it's all too easy to end up with a cluttered home that feels disorganized and chaotic, which can make the atmosphere a stressful one. Your home should be a peaceful sanctuary where you can relax and unwind at the end of your day, not an additional source for stress in your life. Adding a home addition might be just what you need to get organized and find a place for everything, making your home the peaceful, relaxing place it should be once again.
#3. Your home doesn't meet your needs.
Your home should be able to meet your functionality needs, but if it's too small, it could be literally cramping your style. For example, let's say you work from home. Ideally, you'll have a quiet place where you can concentrate and get your work done. But, if your home is too small, you may be forced to set up your office in the kitchen or the living room, which is obviously not the best case scenario. In this scenario, and in many others just like it, one of the best ways to regain that functionality that you rely on is with a home addition.
#4. You have a hankering for modern luxuries.
If you live in an older home, there's a good chance it's missing some of the modern luxuries many others have learned to love, such as walk-in closets, spa-like bathrooms, whirlpool tubs, etc. The fact of the matter is that many older homes just weren't built to accommodate these kinds of luxuries, but a home addition can help you to enjoy them in your very own home, giving you the chance to customize and enjoy all of the latest and greatest luxuries.
For your home addition in Northern Virginia, turn to a remodeling company you can trust.
There are so many remodeling companies you could turn to for your home addition, but rest easy in knowing you've picked the right team for the job with Daniels Design & Remodeling. We have the experience and the expertise to help you enjoy the kind of home addition you dream about, and we specialize in turning those dreams into stunning reality. Contact us today about your home addition goals. We're always happy to help!