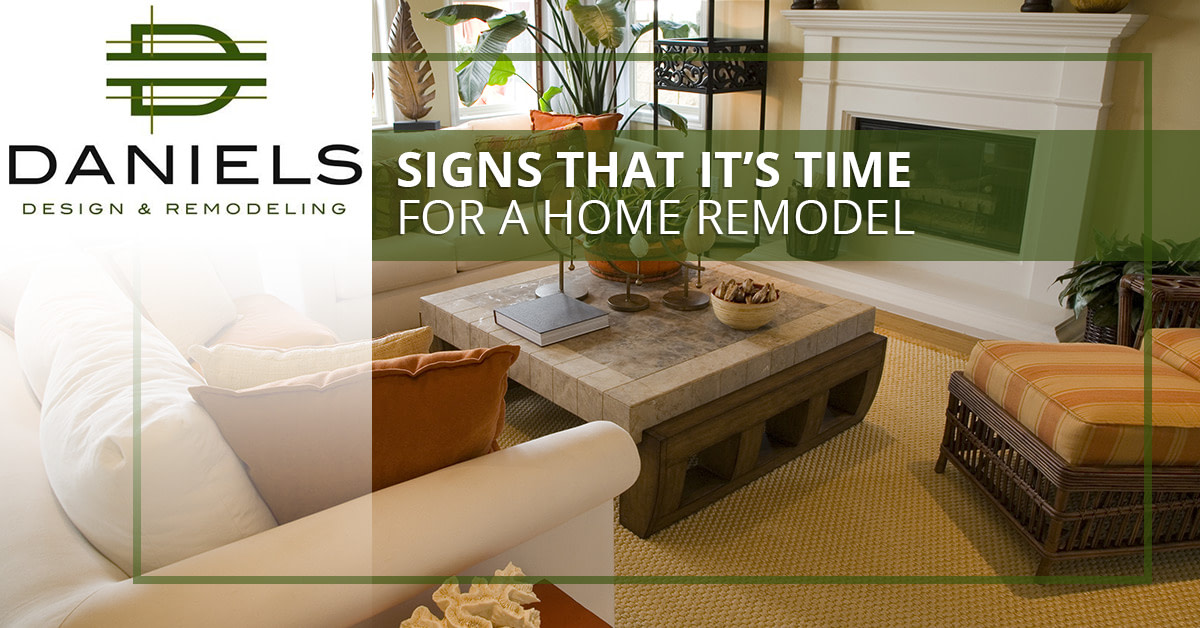 At Daniels Design & Remodeling, we make the process of getting your home remodeled straightforward and tailored to your wishes. We are a premier boutique remodeling company of Northern Virginia that prioritizes client satisfaction above all else. Since 1997, we've been providing folks throughout our service area with high-quality remodels that include bathroom and kitchen renovations, facelifts to patios, living space remodels, and more. And a huge part of our success is that we take the time to get to know what our clients are looking for in terms of experience and outcome. You don't want just any run-of-the-mill remodeling contractor handling your home's renovation — and we at DD&R are no such contractor. From our team of skilled professionals to the high-quality materials used on every single project, we believe your home deserves the best. In terms of both skill and customer service, Daniels Design & Remodeling operates with excellence as our standard.
So, we've established the fact that we are your Northern Virginia remodeling contractors of choice. But what we have yet to establish just so happens to be today's blog topic — how do you know it's time for a remodel? For some, this question hardly computes; you are to the point where you are embarrassed to invite guests over to your home because your kitchen, bathroom, or whatever the case may be is nothing less than dilapidated. Others, however, wouldn't be able to call having an eye for interior design a strong suit of theirs. You may have the means and desire to live in a beautiful home, but it might take your entire circle of friends to let you know that it's high time you took care of that unsightly cabinetry and countertop setup.
Signs Your Home Could Use A Renovation
There's nothing wrong with being of the latter class — but sometimes you might need a little nudge in the right direction to get the ball rolling. If you get the feeling we are describing you to some extent, read on! Today's post is for you.
Your outdated space is hurting your home's value

– While your kitchen or bathroom may not be functionally affecting your day to day life, if you plan on moving from your home any time soon, you might need to consider a renovation to keep your dated space from dragging down the value of your entire home. You don't want to give potential buyers any reason to low-ball you, and real estate negotiations can be fierce. Think of your remodeling project as a short-term investment — plus, it's one that you'll get to reap the rewards of while you still occupy your abode!

You don't even want to spend time there

– It's a strong sign that you could use a home renovation of some sort if the room in question is one in which you don't even want to spend time. Whether we are discussing a bathroom, kitchen, patio, or otherwise, it's a sad thing to not enjoy the place you call home in its entirety! It might be because of mildew, a terrible color of paint on the wall, or a lack of countertop space in the kitchen — regardless, you should love your home.

You spot mold

– Ideally, this isn't a bridge you have to cross at all. But we live in an imperfect world where mold is a thing. Usually, it will be found in your bathroom. And while you can address apparent mildew with a bit of bleach and water, mold that exists in the structures of the bathroom are much more serious. If this is the case, it's a good chance to not only get rid of the toxic mold, but to upgrade your home in its value and aesthetic appeal!

Your kitchen's floor plan is a poor one

– It doesn't take a renowned architect (like our very own Geri Yantis) to realize how impractical a kitchen layout might be. It could be the lack of countertop space, too big of an island, or no convenient place for a garbage bin to go — the point is that a kitchen remodel allows you the opportunity to customize how

you

want your kitchen to flow. That's a big deal when you are spending time in there every day.

You've found a remodeling contractor you can trust

– The final sign we'll make note of in today's post is key. Though we might be a pinch biased, our current and past customers know us to be trustworthy and reliable. We are a local renovation company that takes pride in each element of what we do, from initial consultation to the day we finish the project. From a customer's perspective, we know that you can't have just anyone knocking down walls in your home. As we said above, we aren't just anyone, we are the best!
Schedule your conversation with us today! We'd love to hear from you.