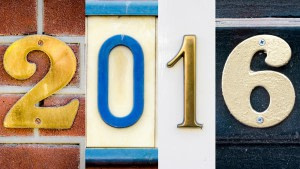 A new year has arrived and you may have made some resolutions to get into shape, take up a new hobby or kick a bad habit. The new year is also a great time for Northern Virginia home improvement projects that will be wonderful additions to your home. Here are some renovation resolution ideas to help you kick off the new year right.
Make a dramatic entrance.
A new entry for your home is an easy renovation that can do wonders to increase your home's curb appeal. A new door with a fresh new color and charming accents will give you a great sense of satisfaction every time you arrive home. Updating your porch railings, adding large planters and updating your walkway are all Northern Virginia home improvement projects that give a big "wow" factor without a big effort.  The addition of sidelights to your front door will also allow more natural light into your home for the new year.
Change the view.
Your windows make a dramatic impact on your home's aesthetics and your energy footprint. One thing you can do to improve the looks of your house and help the environment is getting rid of your old, leaky windows and installing energy efficient replacement windows. Lower energy costs, UV protection, noise reduction, and added resale value are only a few of the many benefits of replacing your old windows with modern ones.
Realize your dream.
Have you always dreamed of the ideal gourmet kitchen, complete with all the latest features, appliances and accessories? Has a luxurious master bath been on your wish list for years? Make this your year to achieve your renovation dreams. Daniels Design and Remodeling are your North Virginia home improvement experts, and they will guide you through the entire process from design to construction to the finishing touches. There's no better time than now to make your dreams come true.
When making your New Year's resolutions, don't forget your home. There are projects big and small that can make you love your home even more, save energy and add resale value. Happy New Year to you and yours from Daniels Design and Remodeling.