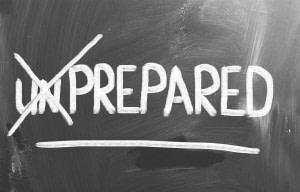 When you decide to renovate your home it's easy to envision the final, wonderful result. Getting there can be challenging, but there are steps you can take to make it easier on yourself, your family and your pets. Once you've determined your budget and the timing of your renovation Daniels Design and Remodeling has some tips on how to make a home renovation as stress free as possible.
Should I stay or should I go?
The first decision you need to make is whether you will stay in your home while renovations are underway. Take into consideration facts like you may not have a usable kitchen or bath during renovation and that there will be lots of activity in the house. If you decide to stay elsewhere, be sure to budget in the cost of a rental or of staying in a hotel.
Minimize household items
It is usually a good idea to rent a storage unit to keep belongings that are in the renovation zone. Be sure to label boxes appropriately so you know exactly where everything belongs. If you have room in your basement or attic, you can store items there. The goal is to keep your personal items safely out of the rooms that are being renovated.
Prepare your home
A few chores at home will go a long way to making your renovation easier. Take down curtains and curtain rods and store them neatly. Cover bookcases and any other furniture in nearby rooms with tarps or plastic sheeting to keep them from getting construction dust on them. You should also take down mirrors, pictures and items on the shelves of walls that are adjacent to the construction area.
Create a sanctuary
If you decide to stay in your home, it's important for your peace of mind to set aside an area that is strictly for yourself and your family. This is your oasis among the chaos, and a place you can go that is undisturbed by the construction. Families should also take their pets into consideration and ensure they have a place to be that is well away from the renovation area.
Although renovating your home is disruptive and can be stressful, taking the right steps can make it an easier experience for everyone. The reward of a beautifully renovated property makes the inconveniences well worth it. Contact Daniels Design and Remodeling to schedule an appointment to discuss your renovation ideas, and we will help make it a great experience from start to finish.