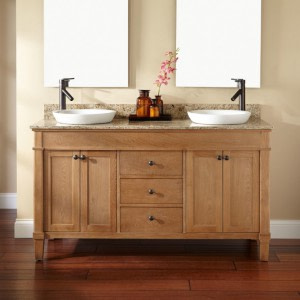 The holiday season has crept up on us again, and you may not have gotten a chance to remodel the house like you had planned. Even if family and guests will be visiting soon, there are some quick projects you can do that will make a big difference in the look and feel of your home. We have some fast update ideas that are sure to put you in the holiday spirit!
Replacing Kitchen & Bath Floors
Replacing worn flooring in your kitchen and bathrooms can do wonders for the look of the room. Today's available materials make it easy to install brand new flooring in a short time. Use your imagination and let your personality shine through. You can make a statement with fresh flooring choices like tile natural bamboo flooring, cork, laminate or vinyl.
Updating sinks
Changing out the sink in an outdated bathroom can do absolute wonders for the room. It may sound time consuming but a new sink can easily be installed in less than one day. Consider replacing a stainless steel kitchen sink with a charming white farmer's sink and modern faucet.  In the bathroom, removing an old vanity and replacing it with a sleek modern one gives your bath a great face lift.
New Lighting
Old outdated fixtures can really make a room show its age. With gorgeous new lighting fixtures in place, your kitchen or bath gets a fresh look. You could also consider going with LED lighting to brighten up your rooms. Pendant lighting in the kitchen can be combined with recessed lighting and direct under cabinet lighting, so there is the right light for every mood and task. In the bathroom, changing the lighting around the mirrors, adding a light in the shower area or adding sconces are all ways you can improve your daily routine and impress your guests.
The holiday season is almost here but that doesn't mean that it's too late to make improvements on your home. Call us at Daniels Design and Remodeling and we can help you get your home looking it's best for the upcoming celebrations.