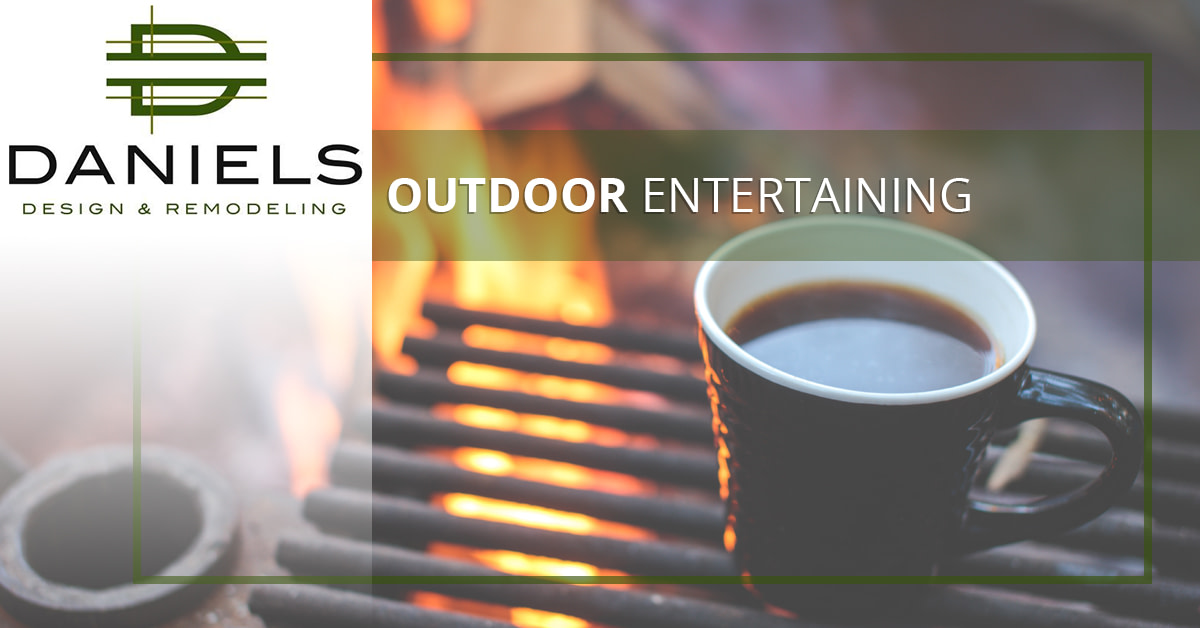 With the summer months comes even more outdoor entertaining. We have some tips for enjoying the outdoors with family and friends, while also helping you beat the heat. Enjoy all that summer has to offer with these easy, outdoor entertaining ideas.
Umbrellas
When entertaining outdoors, don't skimp on umbrellas. Today's designs beautifully cover dining tables, seating areas, and gathering spaces. Umbrellas provide beauty as well as protection from the beating sun. Umbrellas are made of wood, aluminum, or fiberglass, and come in several styles. Standard, pole umbrellas are great by the pool in a patio set. You can also choose a tilting umbrella, which gives you more shading options. Cantilever umbrellas have a stand that is off to one side and an umbrella that hangs off one side. These are perfect to give you more room and keep the umbrella stand out of the way. Commercial or market umbrellas are also popular for their size, durability, and character.
Pergolas
Pergolas are another great option that adds beauty to your home, as well as protection from the heat. Pergolas are custom built for your space and can be made of wood, aluminum, or fiberglass. Fast-climbing vines, like Jasmine or Morning Glory, quickly give you cool shade to enjoy. A custom pergola is a great addition to your outdoor living space.
Freestanding Structures
Homeowners can also have a freestanding structure, like a gazebo or cabana built. These are structures that give family and friends a great place to hang out while staying out of the sun. It's a smart idea to install a fan to keep the air flow moving and stay even cooler. Gazebos can be as large or small as you want, and they provide a welcome respite on a hot summer day.
Ask the designers at Daniels Design & Remodeling what type of outdoor entertainment area is best for your home, and about great ideas for beating the Northern Virginia summer heat. Call us — your go-to remodeling company — today to start the conversation.