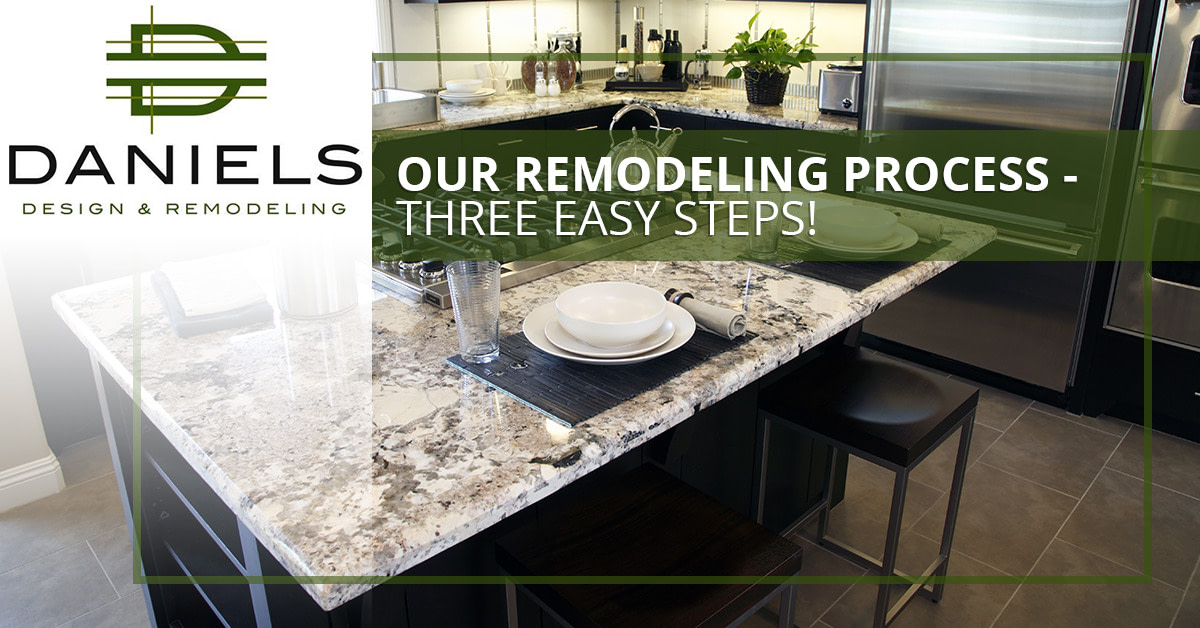 Daniels Design & Remodeling is your choice among home remodeling contractors of Northern Virginia if you are seeking a remodeling company that believes every client deserves a unique experience. Today's post concerns explaining how our process is among the very best in the industry in terms of empowering our clients to make informed decisions about their remodel.
We understand that you want to make your home your own; there's something inherently appealing about being able to say that no one else has the look and feel of your living space, kitchen, or patio. This is in contrast to many in our industry. Some remodeling companies out there will give you a one-size-fits-all approach to their consulting and construction processes. It makes sense, from a business perspective; you can work much more efficiently if you have a cookie-cutter way of doing things.
A Tailored Approach
But we at Daniels Design & Remodeling (DD&R) have a different way of doing business. Our mission is to be the most customer centric, Design + Build firm in the industry, where quality, craftsmanship, and customer satisfaction can be found at the core of every remodeling project.
We offer premier "boutique" remodeling services in Northern Virginia. We believe that a key way we set ourselves apart from others in our industry can be found in the diversity of experience and background that our staff is able to boast. With experienced carpenters, architects, client service-specialists, and skilled designers at your service, we offer a holistic, tailored approach that few others are able to match.
Empowering Our Clients
With the above being established, we'll say this — all the experience and skill in the world isn't worth much of anything if it doesn't revolve around our mission of being customer centric. But what does that mean, practically speaking?
To us, it involves actively listening to what our clients are looking for. It involves paying attention to the details of what you are saying so we can make sure we leave no stone unturned during the planning process. It involves going above and beyond the expectations of our clients in terms of communication, courtesy, and professionalism. Suffice it to say, no matter if you are interested in a bathroom renovation or a kitchen remodel, we will treat you well, and you'll be thrilled with the outcome.
A Three-Step Process That Delivers Results
Imagine completing your dream home in three straightforward steps: a feasibility study, choosing your design, and building your project. We say more on each below.
Feasibility Study – Once our remodeling team (which includes our Architect, Estimator, and Director of Client Services) visits your home to complete an onsite evaluation, our feasibility study will include site measurements, conceptual designs, material selections, trade evaluations, and compiling the data to present you with an outstanding project you can get excited about!

Choose Your Design – The next step is coming to visit our office in Fairfax, where our renovation contractors will present you with conceptual designs that include a palette of selections with your preferred tastes in mind. You will then select the design of your choice, authorize an agreement, and we can get going! Keep in mind that you are able to adjust anything you would like to during our creative design phase, from the floor plan to something seemingly minute. We make sure you are empowered during each step here at DD&R.

Build Your Project – Once we've ratified the agreement, we will schedule a timeframe on our production schedule, where you will then receive a customized schedule that outlines each component of the project. We then obtain all necessary permits before holding a pre-construction meeting with our clients. This meeting will involve a dialogue about expectations for the day-to-day interactions between our team and clients. During the construction, we'll hold weekly progress meetings, manage all appropriate county inspections, have a final walkthrough, and then you are set to enjoy your dream home just as you imagined it!
Our Two-Year Warranty
So there you have it, our three-step process in which we will help turn a house in which you live into your dream home. With our high-quality materials used, experienced levels of workmanship, and commitment to client satisfaction, there's a lot to like about choosing Daniels Design & Remodeling. Plus, we back our work 100 percent with a two-year warranty.
Let us help guide you through your remodeling journey. We offer a process that delivers results to the tune of 97 percent customer satisfaction and 25 industry awards. Schedule your conversation with us today!