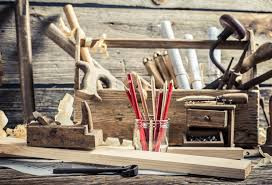 Daniels Design and Remodeling is proud to offer our clients our exclusive Remodeling Toolkit. It guides you through the remodeling process and gives you secret tips and insights on the remodeling industry. Our Remodeling Toolkit is a free, downloadable kit that includes lots of extras to make your Northern Virginia remodeling project the very best in can be. You can download this helpful toolkit immediately and for free.
How to Get a Home Remodel that's a Dream, Not a Nightmare
This is an incredibly helpful white paper that guides you through the some of the biggest issues and challenges a homeowner can face during a home remodel. Remodeling can be a pleasure or a pain. Snags can include budget blowouts, inspection failures, and so much more. Read this guide to avoid making common remodeling mistakes. "How to Get a Home Remodel that's a Dream, Not a Nightmare" is an industry report that includes helpful info-graphics that are clear and easy to understand. This white paper is included in our Remodeling Toolkit.
Buying Criteria Checklist
Did you know that 81% of shoppers research online before buying, and 70% of their buying experiences is based on how customers feel they are being treated? Learn these facts and get tips on what you should know before hiring a home remodeling contractor.
Questions To Ask Before Hiring a Remodeling Contractor
Our free eBook is the perfect tool to help you prepare for your remodeling project. It outlines exactly what questions you should ask to make sure you are getting the best quality contractor. These questions will also help you feel as comfortable as possible with the entire process. Asking these questions before your project begins can be the key to it going as smoothly as possible.
Are you fully prepared for your next home remodel? Download Daniels Design and Remodeling's exclusive Remodeling Toolkit and you will be. Our free guide gives you great tips and insider secrets so you are educated and ready for you project. Get it today and call Daniels Design and Remodeling to schedule a conversation about your remodeling dreams.