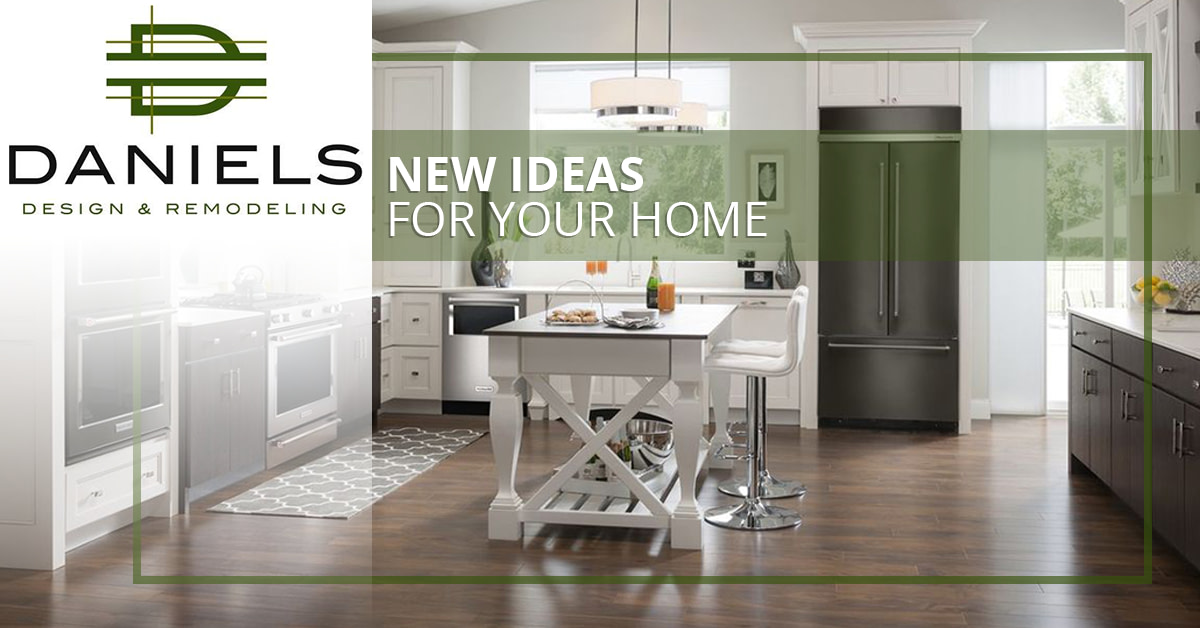 The hottest colors and textures for your kitchen change over time. Very recently, shining, stainless steel and glossy, granite countertops ruled luxury kitchens. In 2017, a more subtle approach is taking center stage. Matte finishes, knobby textures, and muted metals are all elements you can bring into your kitchen to have the latest look.
Texture
Abundant texture is hot today in interior design. Texture can be found everywhere, in lighting fixtures, furniture upholstery, and even wallpapers. Furniture accents, like brushed-metal tables, add texture to a room, as well as nubby throws on sofas. Artisan-crafted furniture with natural textures is also an excellent choice to add layers to a room.

Matte Finishes
Matte finish countertops are also becoming more popular. Countertop materials with a matte finish include familiar favorites, like Corian and butcher block. You can also choose more unusual materials, like zinc, cement, or natural limestone.
Black, Stainless-Steel Appliances
The reign of stainless-steel appliances in high-end kitchens may be coming to an end. All major appliance manufacturers, including Kitchenaid, LG, and Samsung, are now offering black, stainless-steel appliances. One major selling point is that they are smudge-free and won't pick up fingerprints, like traditional stainless steel. The look also goes along with the trend of matte, muted tones.
Daniels Design and Remodeling is proud to be your premier architectural home remodeling firm. Our talented designers, carpenters, and skilled tradesmen are experienced professionals who are proud to call Northern Virginia home. We can help with the latest ideas in kitchen renovation and finish choices. Call us today about your luxury bathroom remodeling ideas!