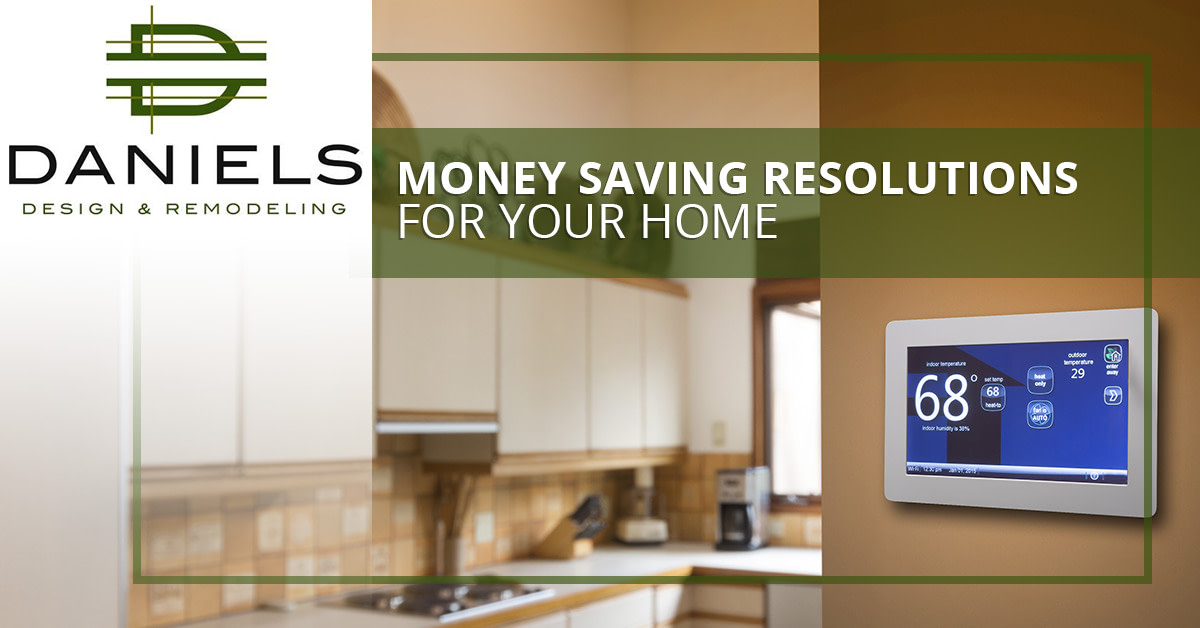 The New Year is upon us, and that means many of us are making our New Year's resolutions. Saving more money is one that is high on everyone's list. Even if you don't have a big project planned, like a significant Northern Virginia kitchen or bathroom remodel, there are a lot of little things you can do around the house that will save you money in the upcoming year.
Change your thermostat by one degree
Whether you turn your heat down by one degree in the winter or turn your air conditioning up by one degree in the summer, it will make a difference in your energy bill. You probably won't feel the difference in temperature very much, but you can trip your fuel bill by up to 5 percent per month.
Replace your extra refrigerator
It's pretty standard to move an old fridge to the garage or basement when you get a new one, but think about it — if you've replaced your refrigerator to get a more energy-efficient one, but still use that old fridge, you're not saving anything. If you trade out that old one for an energy-efficient, new model, you could save $50 to $100 off your annual electric bills.
Wash clothes in cold water
Get rid of the outdated notion that clothes need to be washed in warm or even hot water to get clean. It isn't true. The detergents today clean efficiently without hot or warm water. Washing your clothes in cold water gets them just as clean and allows you to save up to $75 per year. Washing in cold water is also better for fabrics and helps your clothes last longer, saving you even more money.
Use the timer on your dishwasher and laundry appliances
Electricity rates are cheaper after 8 PM. If you set your dishwasher and laundry to run at night, you'll be saving money. If your machines don't have a timer, you can just set one on your phone to remind yourself to turn them on. Off-peak pricing can be as much as 50 percent less, so you could see a significant decrease in your energy costs.
Using just a few of these tips will help you save money in the New Year. If you're planning to save even more with an energy-efficient renovation, give your premier remodeling company a call. Our designers are standing by to help you plan your next project, whether it is big or small. Start the conversation today, and Happy New Year from all of us at Daniels Design and Remodeling.