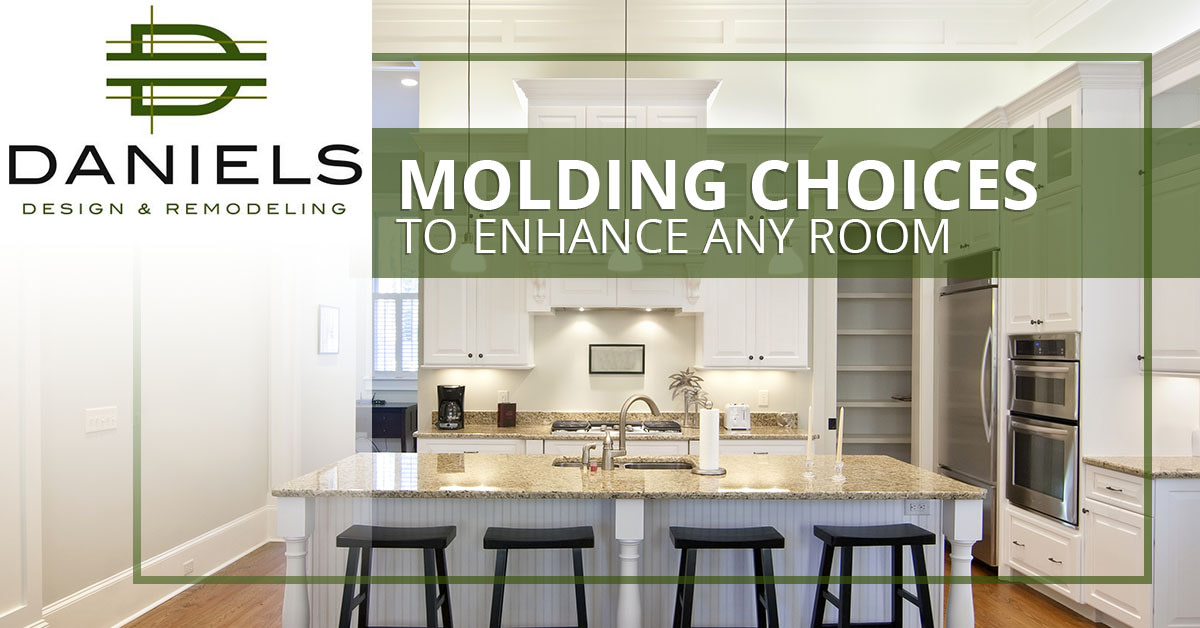 There's nothing that classes up a room quite like adding beautiful molding. It's a timeless touch that adds architectural detail where there wasn't any before and gives any room a rich, finished look. Once you decide to add moldings during your renovation project, you need to choose which type of molding you are going to use in the room. Here are a few of your options.
Crown Molding
Crown Molding is also known as Cornice Molding and is at the top of your walls at the junction of the wall and the ceiling. Here is where details can really shine with an intricate design, or you could go the more simple route. Either way, crown molding adds a wonderful element to any room. Types of Crown Molding include Dentil, Egg-And-Dart, Bead, and Pearl. Cove Molding is a type of Crown Molding that is deep and concave. It gives a more dramatic effect than plain Crown Molding, and can also be used on stairs and in cove ceilings as an extra detail.
Casing
Casing refers to the strip of wood that covers the gap between your doors and windows and the wall. These can be very plain or ornate. You can also get casings that are reproductions of casings that were used during different architectural periods.

Baseboard
Baseboards are the molding that is at the bottom of the wall and covers the gap between the wall and the floor. These are usually around five inches in height. Baseboards can be topped with a small, quarter-round piece of wood, or be more detailed and historic. They are an essential finishing touch to any room.
Chair Rails
Chair rails run around the middle of a room and were designed to keep dining room chairs from banging into the walls. They are a beautiful detail to add to a room for purely decorative purposes as well, and often serve as the deciding line between two paint colors, or the choice between wallpaper and paint.
Contact Daniels Design and Remodeling, Northern Virginia's top remodeling company, to discuss the perfect style of molding for your home renovation project. Our designers are standing by to help you create the home of your dreams. Contact us today to schedule your conversation.