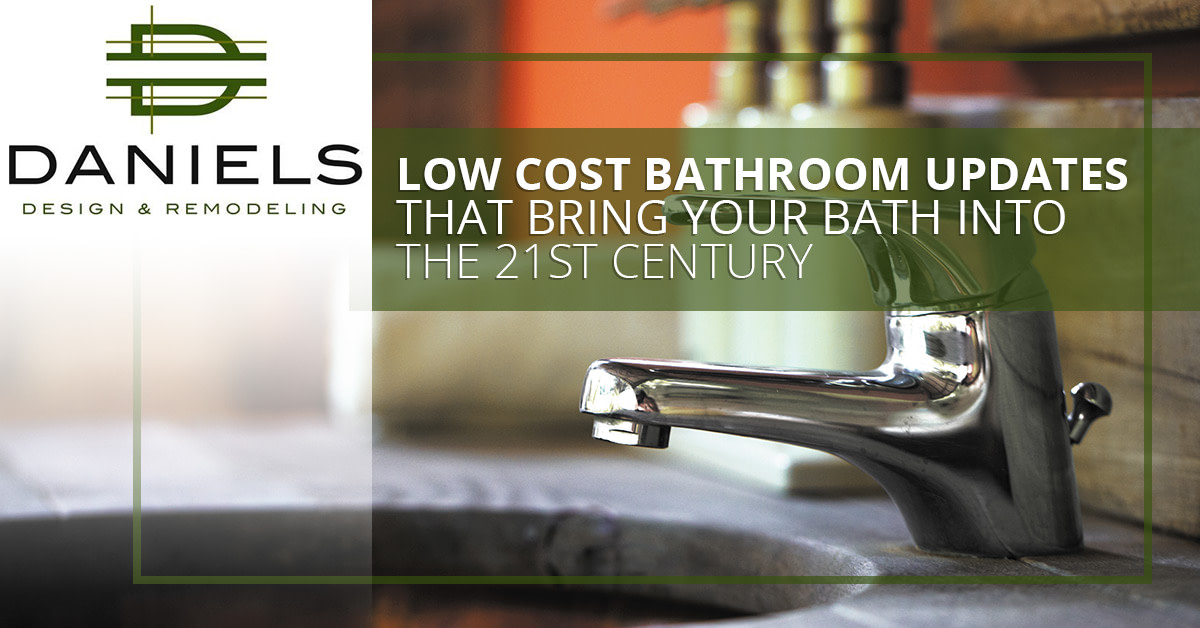 If you'd love to completely renovate your master bath but don't have it in the budget yet, there are a few, small things you can do that add up to big changes. Check out these ideas that modernize your bathroom, and that can be done in a weekend.
Give It A Coat Of Paint
Nothing makes a bigger impact in the bathroom than a fresh coat of paint. Choose a color that harmonizes with your existing countertop and/or tiles, and don't forget a fresh, white trim. This cleans up old stains and gives everything a fresh, new look. Think about also painting your vanity. It's a good fix if you are planning to replace it in the future. Painting the vanity can give it a whole new look.
Update Bathroom Hardware
Changing out outdated hardware on vanities is an easy way to update your bathroom. Choose something sleek and modern, or a more whimsical design. Whatever you choose, it will take your bathroom leaps into the future. Take a look at your towel bars and other hardware. If they could use a freshening up, don't hesitate to replace them.
Change Your Faucets & Shower Heads
Treat yourself to updated faucets in the sink and bathtub, and a luxurious shower head. It doesn't take too much effort, and the results really make a difference that you'll appreciate every day.
Update Lighting Fixtures
Bathroom lighting becomes dated very quickly, but it is just as quick to change out. The difference between a row of 70s-style light bulbs over your mirror and some modern industrial style lighting, or fresh pendant lighting, is startling.
Frame Your Mirror
If you have a wall mirror that looks dated, simply put a frame around it affixed to the wall. Before mounting, paint it white, black or any contrasting color to your walls. This gives your mirror an instant update.
These tips help bring your bathroom into the 21st Century without breaking the bank. When you are ready to renovate your Northern Virginia master bath, give our bathroom remodeling professionals a call. Our team has the experience, professionalism and skills to get the job done right. Get the conversation started today!