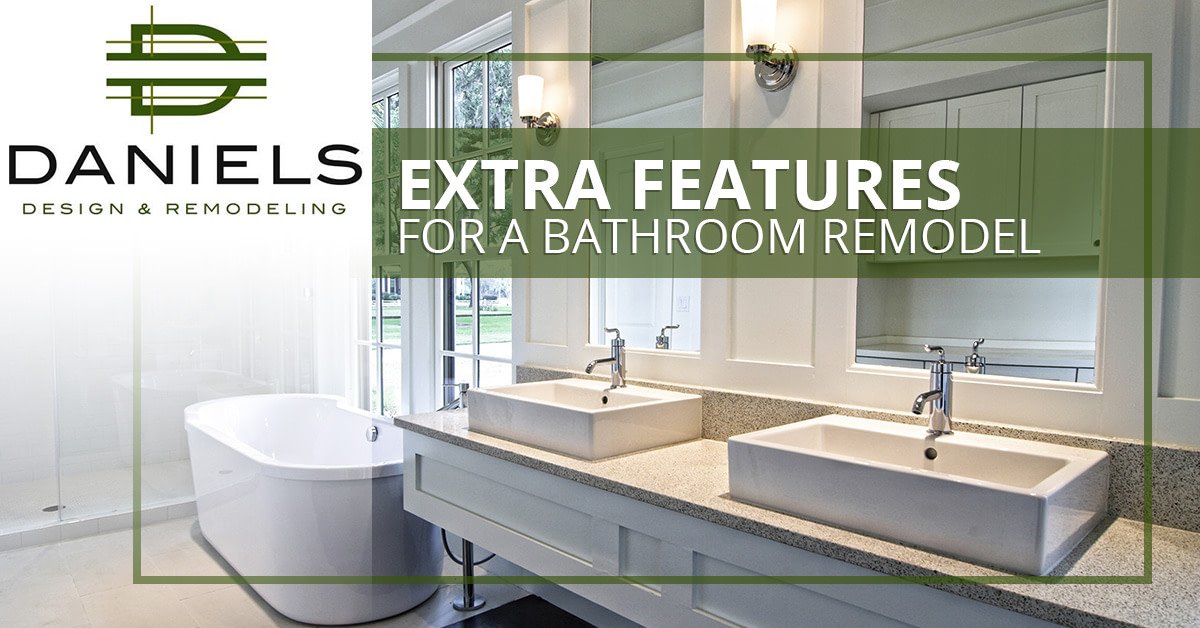 Whether your bathroom is large or small, a bathroom remodel is one of the best things you can do to give your home a new lease on life. There are some great ideas that will give your bathroom the style you are looking for, and a few indulgences that can really give your bath the "wow" factor. What are some essential features to include in your Northern Virginia bathroom remodeling project?
Radiant Floors
There are now thin, radiant, heat-electric mats that can go underneath the flooring of your choice. Having a warm floor in the bathroom is a very affordable luxury. The mats are priced from $5 to $15 per square foot, and they use about the same amount of electricity as three incandescent light bulbs. They are thin enough that they don't raise the floor level, so you can put whatever floor covering you choose over them. Ceramic tiles are a popular choice for their beauty and durability, and with radiant mats, they aren't chilly on the toes.
Walk-In Shower
Walk-in showers are the latest rage, and if you're installing one, it's a great idea to make it a curbless bathroom shower. "Curbless" means there is no edge or threshold. In other words, the floor inside the shower is flush with the floor outside. This means the shower is completely accessible and complies with Universal Design. Even if you don't think you need it now, it's a good idea to look into the future and think about what your needs might be. A glass-enclosed, walk-in shower adds beauty and luxury to any bathroom and brings it into the 21st Century.
Motion-Activated Faucet
Motion-activated faucets aren't just for the kitchen. They're an added touch of class in the bathroom as well, and can be very handy. These faucets don't run continuously when you are brushing your teeth or performing a similar task, so they save a lot of water. That means added convenience in addition to lower energy bills.
If you're looking for more incredible bathroom remodeling ideas, give us a call. Our designers are standing by to give you all the help you need to get started on the bathroom of your dreams.