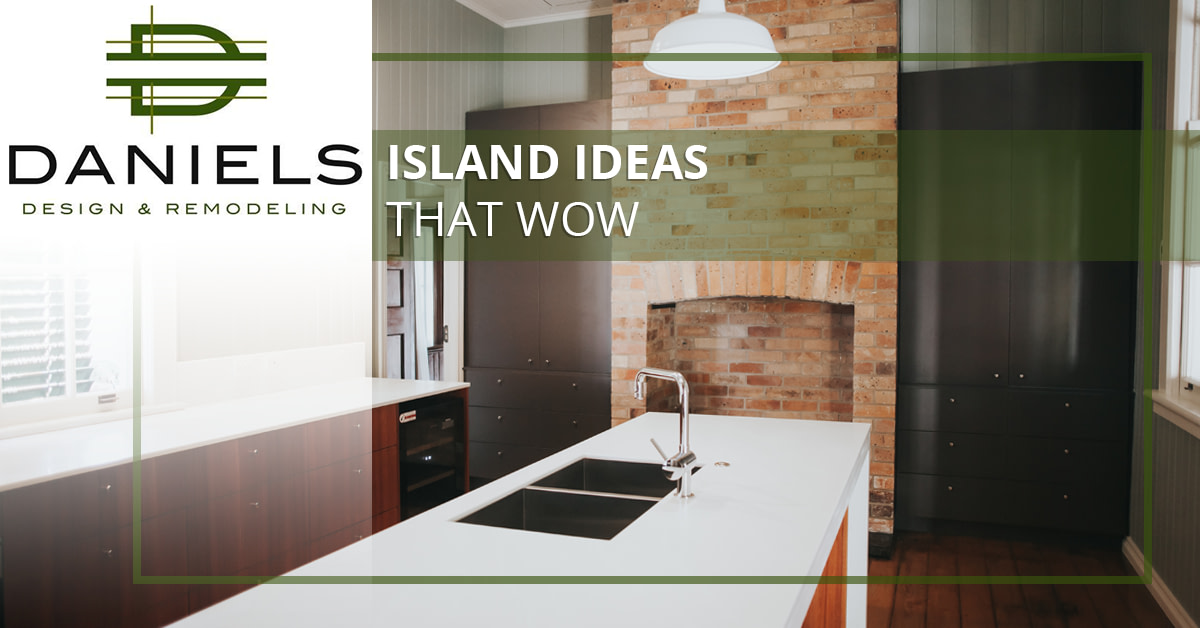 Everyone knows the kitchen island becomes the centerpiece of the home. It's where family and friends gather for meals, paperwork, socializing and more. These days, the humble kitchen island is anything but, and there are great features to add that will upgrade your kitchen and your life. Include a touch of luxury and convenience to your Northern Virginia home with these top island additions from the kitchen remodeling experts at Daniels Design & Remodeling.
Kitchen Island Wine Refrigerator
An under-the-counter wine refrigerator in your kitchen island is the perfect place to store your collection. You can even add several wine refrigerator drawers that keep every bottle at the ideal temperature. Include special shelving for your wine glasses, and you've got a perfect place to enjoy your favorites.
Trash Compactors
A trash compactor is one of those appliances that you'll wonder how you lived without. A kitchen island is a perfect place to tuck a trash compactor, which will help you reduce your trash volume by 75 percent or more. This reduces your family's impact on the environment and will keep your kitchen free of garbage odors.

Dishwashers
Why not put the dishwasher in the kitchen island? It gives you more under-the-counter storage space, and it is a convenient spot to do the day's dishes. Another advantage is you can choose the perfect spot for your dishwasher instead of having to work around your room's existing floor plan.
Refrigerator Drawers
Using refrigerated drawers, in addition to your regular refrigerator, offers many advantages. You can have one dedicated to drinks, snacks, or any other specific item. Under-the-counter refrigerators may soon be replacing the bulky. traditional fridge altogether because they are so convenient and take up zero floor space. The kitchen island is the ideal place for one or several cooler drawers.
If you don't have a kitchen island or want to upgrade the one you have, give us a call. Our designers are standing by to help you get the luxury kitchen renovation that you're dreaming of. Call today to start the conversation.