Ideas for a Wall Makeover
The walls of a home can be easily transformed by introducing some elements of functionality and beauty. Below are few of the best one-wall ideas for remodeling which a professional contractor can carry out in your home.
Creating a Comfortable Nook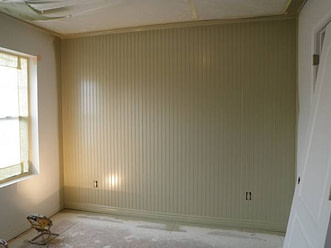 You may have your wall remodeled and recessed if it looks somewhat uneventful. This process incorporates features like drawers, shelves or daybed among other elements. It is critical to appreciate the function of domestic utilities like pipes and electric wires prior to commencing work on this project
Compartmentalizing a Wall
This action is ideal for a wall that is located within high-traffic regions of the house. Making use of materials like beaded boards creates distinct zones for unique purposes in convenient fashion.
Creating Customized Storage Space
Installing a rectangular garage pegboard of tall height offers vast amounts of space for storage to homeowners. It offers hanging room for gardening tools, kitchenware, party supplies and other gadgets.
Reusing Lost Wall Spaces
Forgotten corners within houses could turn into valuable space for fitting in recessed shelves. These would be handy for displaying family photos and other treasures.
Creating Mudroom Space
A walls of a home adjacent to the hallway may be quickly turned into dedicated space for stashing away personal effects by introducing cubby holes, bench, drawers and doors. Shoes, coats and bags may then be stored there.