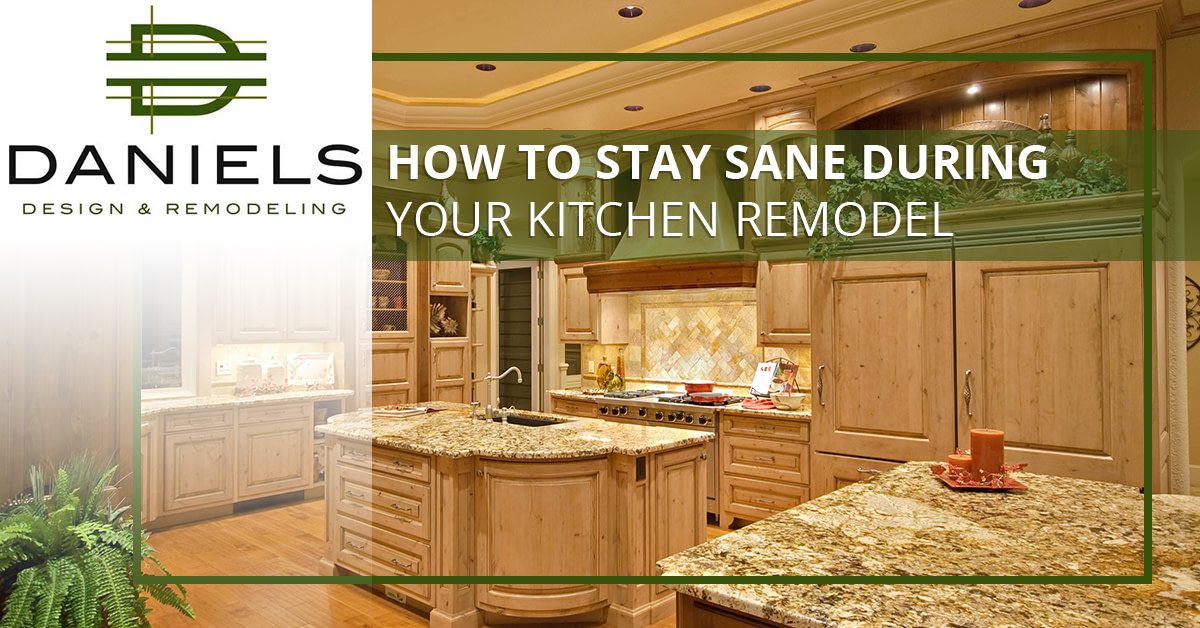 Kitchen remodeling doesn't have to test your sanity.
Remodeling your kitchen is beneficial in so many ways. Not only can you make your kitchen — the heart of your home — more to your taste and designed specifically for your needs, but you could also save more energy. But regardless of how awesome the end result may be, the process of renovating a kitchen can be long, arduous and a real test on your sanity. However, it doesn't have to be! By hiring the right remodeling company and following these simple tips, you'll hang onto your sanity, no matter how intensive your remodeling project is.

#1. Get rid of what you don't need.
While the renovation is taking place, you'll need to find another place to store your dishes, Tupperware, etc. This is going to make the rest of your home feel cluttered, but you can minimize the amount of clutter by going through your belongings and donating or otherwise getting rid of things you no longer want or need.
#2. Set up a makeshift kitchen.
While you may not need your full kitchen over the course of your remodel, you're going to want to set up at least some resemblance of a kitchen. Even if the area consists of your microwave and coffee maker, you'll at least have what you need to get by.

#3. Make some meals ahead of time.
You're not going to have a lot to work with when you need to make meals during the renovation. But, even if you can't use the oven or you don't have any counter space, chances are, you'll still be able to pop something in the microwave. Making and freezing meals ahead of the renovation will help to ensure that you're still meeting your nutritional needs, and you won't have to resort to eating out all the time.
#4. Stock up on disposable cutlery and dishes.
Even if you've found a great place to store your dishes during the renovation, it's important to keep in mind that your dishes are going to be a lot harder to clean when you no longer have access to your kitchen sink and dishwasher. Stocking up on paper plates and plastic cutlery will prevent the need to do the dishes in the small sink in your bathroom or with your garden hose.
#5. Make sure you have at least one renovation-free room.
During the remodeling process, there will come a time when you need a respite from all of the commotion of the renovation. So if you're planning to remodel more than just one room in your house, you'll need to make sure that you have at least one room where there's absolutely no construction. This way, you'll have somewhere to escape and relax in your home.
Kitchen remodels can be long and tedious, but in the end, they are well worth it! We hope that this blog has given you some ideas on how to stay sane during your remodel, but if you have any questions or concerns, please don't hesitate to contact us!