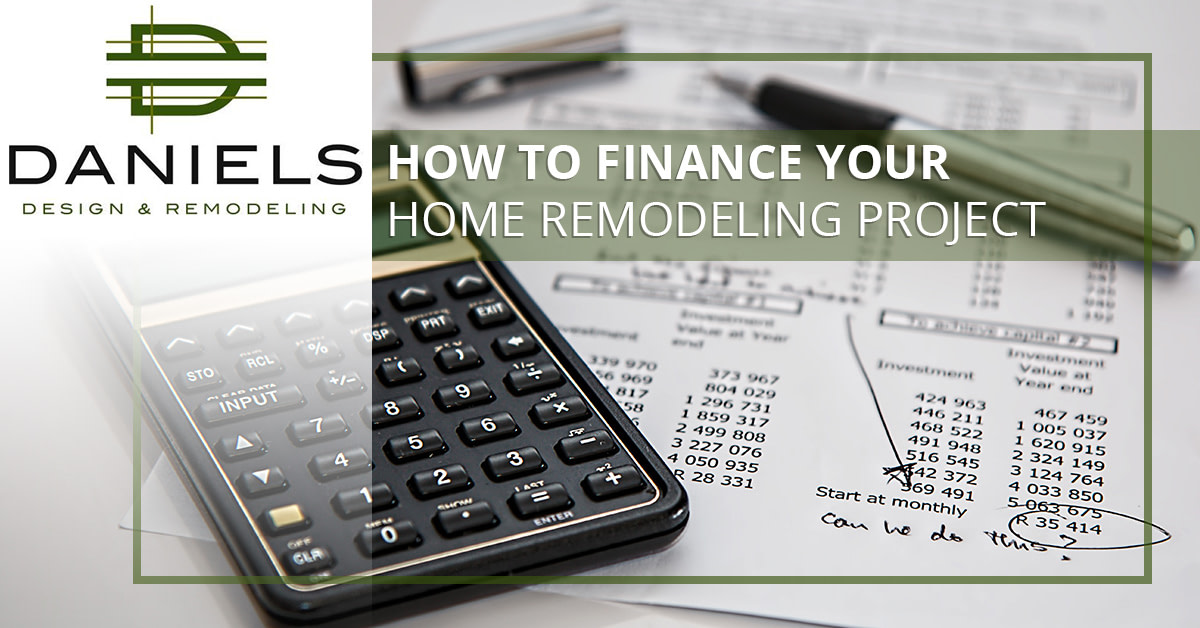 Do you want to remodel your home but you're unsure about how you'll pay for it?
When you want to add functionality, style and enjoyment to your day-to-day life, home remodeling is a great choice. However, most renovations aren't exactly cheap, and not everyone has the money socked away for these kinds of projects. But, you'll be glad to know that there are lots of ways you could finance home improvement projects.
#1. Take out a home equity line of credit (HELOC).
If you've been living in your home for a while, and you've been building up equity, you can borrow from that equity for your home improvement project. The benefits of taking out a HELOC is that interest rates are low and adjustable, and the lines are typically good for about 10 years. You also have the option to pay your project off at your own pace, but you must make the minimum payments or you could just losing your home.
#2. Refinance your mortgage.
Although interest rates are rising, they are currently incredibly low, which makes now a great time to refinance your home if your rates are high or variable. And, if you're planning to refinance your mortgage anyway, it could help you to free up some extra funds to cover your remodeling project.
#3. Take out a home equity loan.
A home equity loan is a lot like a HELOC in that you borrow from the equity you've built up in your home, only it comes with a fixed rate, and you'll have fixed payments throughout the term of the loan. Home equity loans are usually 15 years, but your lender may allow terms as short as five years and as long as 30 years.
#4. Apply for a personal loan.
If you decide to use a personal loan for your renovation, you won't enjoy the same tax advantages as you would with a HELOC or a refinance, but you also won't have to put up your home as collateral, which makes personal loans attractive to many people. However, you'll need excellent credit in order to quality for a personal loan in most cases. Plus, personal loans often come with higher interest rates and shorter term limits, which will mean larger monthly payments.
#5. Use a credit card.
If no other option is suitable, you could always use a credit card for your home improvement project. Keep in mind that credit cards typically have much higher interest rates than all of the other options we've discussed, and, unlike the fixed interest rates that come with loans, credit cards accrue interest daily. If you aren't able to pay off the full balance of your credit card right away — or within the set promotional, no-interest period — you'll pay a lot more for your remodeling project in the end due to interest that has built up. But, if you can pay off your card before the interest kicks in, you could benefit from cash back or rewards, depending on the kind of credit card you have.
When it comes to financing your upcoming remodeling project, you have more options than you might think. To learn more, contact Daniels Design & Remodeling, Northern Virginia's premier remodeling company, today.