How to Add an Extra Bedroom in Your House
Almost every home has the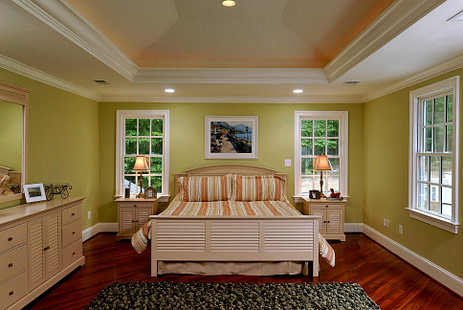 extra space than can be utilized for better use using the right home remodeling solutions, and the chances are, so does yours, all you need to do is look in the right places.
Extension
The most obvious solution is to opt for a home extension. Home extensions generally have more resale value than making a room in existing spaces as the former gains more space. You can extend outwards or upwards depending on the structure of your house and the space available.
Make Space
If you don't have the space or the budget for an extension, then you can opt to convert the existing space to make more room. According to construction standards in some areas, a room needs to have a door, a window and closet space to be considered a bedroom. The most ideal spaces for adding an extra bedroom are the garage, the attic or even the basement. Speak to a reliable contractor on how you can best utilize these spaces to
make a fully functional bedroom. You can also split a large bedroom to make two separate rooms, or use some of the living room space to add a new bedroom. Speak to a home remodeling professional about your options.  A professional will better be able to guide you on how to make the most of the space available.
Other Options
If your children require private spaces, then you can look for other options like using dividers to provide separate spaces, with folding beds, or multi-purpose dividers. There are plenty of ways you can offer privacy to your kids within a single space using efficient home remodeling solutions.
Points to Remember
You will need to choose the right Design+Build firm before going for any major home remodeling projects. Your contractor should be able to help you with this process. Make sure you have a budget in mind when speaking to the contractor. Adding an extra bedroom can be costly so make sure you discuss the overall costs with your contractor and discuss all options before making up your mind.