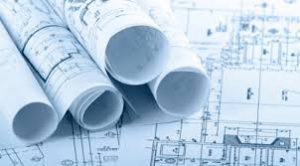 Do you have lots of great ideas for your home, but don't know how to get started? Daniels Design and Remodeling can help you jump start your dreams with a feasibility study. The feasibility study is an exciting and important part of your renovation project that ensures every aspect will go smoothly. For a limited time, Daniel's Design and Remodeling is offering a 10% discount off a feasibility study evaluation (Feasibility Study Value: $3000-$5000) on your next remodeling project in Northern Virginia!
Whatever your dream project is, like a beautiful outdoor oasis or an updated kitchen, the feasibility study is the first step. Our dedicated team begins by visiting your home for a complete home evaluation. Our Architect, Estimator, Director of Client Services and all the specialty trade contractors that will be involved in your project are included, to ensure everyone is always on the same page.
The next step is to study your site and take measurements. We take photos of existing conditions and measure the project space in order to make accurate architectural drawings. We thoroughly evaluate your space so there are no surprises during construction.
From there, our experienced staff creates up to three conceptual designs of your project. We compile product and material selections into a concise and cohesive package. Each of the individual trades involved in your project will submit a detailed list of exactly what is required to build your project to code. Finally, we compile all the data and present the permit ready plans, selections and trade information to you as one, easy to understand package.
The feasibility study conducted by our trained professionals is the first step in making your renovation dreams come true. Take advantage of our Spring promotion and take 10% off this incredible custom service that gets your project off to the best start possible. Call us today and talk to our designers about your Spring renovation project ideas. Our 10% off sale lasts until May 31st.