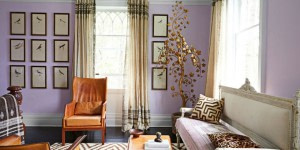 Spring is a great time for fresh remodeling ideas. If you've been putting up with a cramped, unwelcoming space and are thinking of making changes to your Arlington, Virginia home, talk to Daniel's Design and Remodeling about how they can create a bold new feel to your home, as well as a new sense of space.
Open Things Up
Taking down a wall may seem like a daunting task, but with professionals on the job it is the best way to create more space and a sense of openness in your home. Taking down a wall between a cramped kitchen and dining room is the perfect way to gain more space and allow for a free-flowing kitchen design. Another option is to remove a wall and combine 2 smaller bedrooms to create a large master suite as part of your Arlington remodeling design.
Let Rooms Bloom
Small details in a room make all the difference. Design choices such as adding crown molding, new baseboards, wainscoting and lighting fixtures can make a big difference in your rooms. Finish with fresh colors and your home will have a whole new lease on life. Color trends in 2016 include lilacs and purples, soft blues with black and white accents and neutrals combined with deep jewel tones.
Put Something Beautiful Underfoot
New flooring makes a dramatic difference in a room, and is the perfect way to give any room in your house a pick me up. There is a huge amount of choices including environmentally friendly bamboo flooring, ceramic tile or traditional hardwood. The choices are endless and our designers have hundreds of samples for you to choose from.
Spring has sprung at Daniel's Design and Remodeling, and we'd love to talk to you about fresh, new ideas for your home. We can help you open up walls, add dramatic details and install new flooring. Whether you choose to make a big change or just a few smaller ones, our design and remodeling team can bring the sense of space, light and color that you've been missing. Give us a call today to start the conversation!