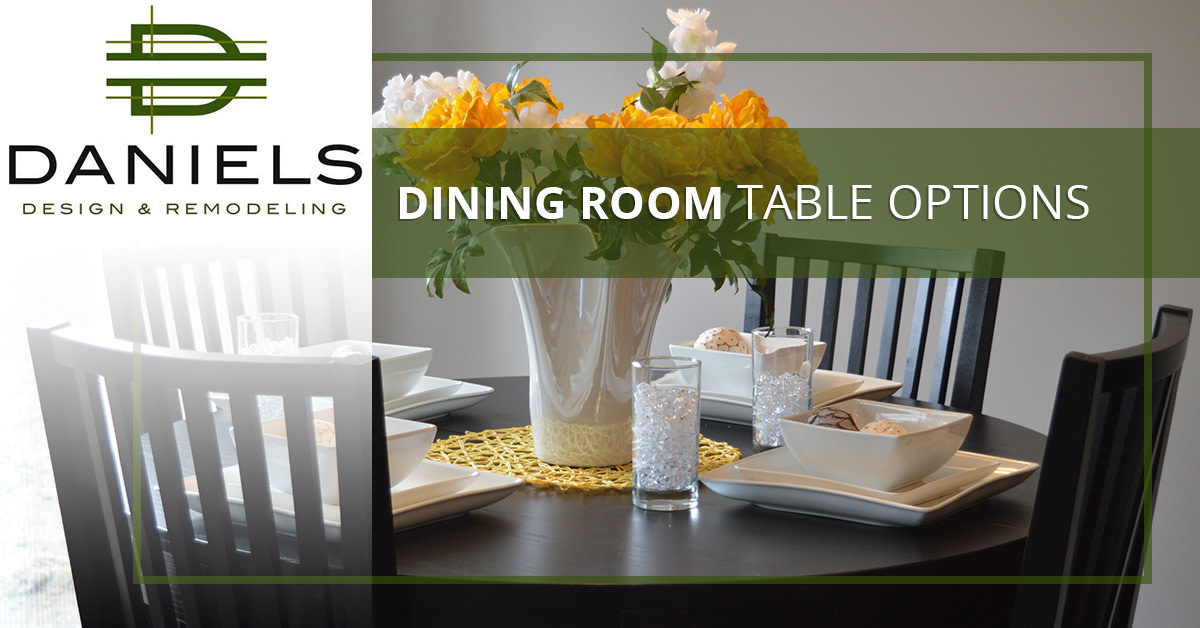 As th
e holidays arrive, the focus turns to the dining room table, where friends and family gather for great meals and good company. The dining room table is important throughout the year, but the holidays are really its time to shine. There are many types and styles of dining room tables, making them as diverse as the people who own them. What are some of the most popular styles of dining room tables in the Northern Virginia area?
Traditional
The time-honored classic is a traditional-style table. Traditional tables will feature ornate detailing, like carvings and turned legs. They are often found in dark, solid wood and come in a variety of shape,s like round, oval, and rectangular. Round pedestal tables are beautiful examples of the traditional style.

Contemporary
Modern and contemporary designs have a minimalist style. These styles feature sleek lines and alternative materials, like metal or glass. These tables can also have different finishes, like high-gloss paint or a matte-finish stain.
Country
The country-style table is one that you would picture in a comfortable farmhouse. They typically feature a rustic look and a distressed finish. Details, like turned legs, are also common.
Transitional
A new phrase in decorating is the transitional style, which is a very neutral and appealing look. It combines traditional styles and contemporary styles, and generally feature sleek, clean lines.
If you've got a Northern Virginia renovation on your wish list, give our kitchen remodeling team a call. Our team of professionals is ready to tackle any project you have in mind, big or small. Contact us today to start the conversation!