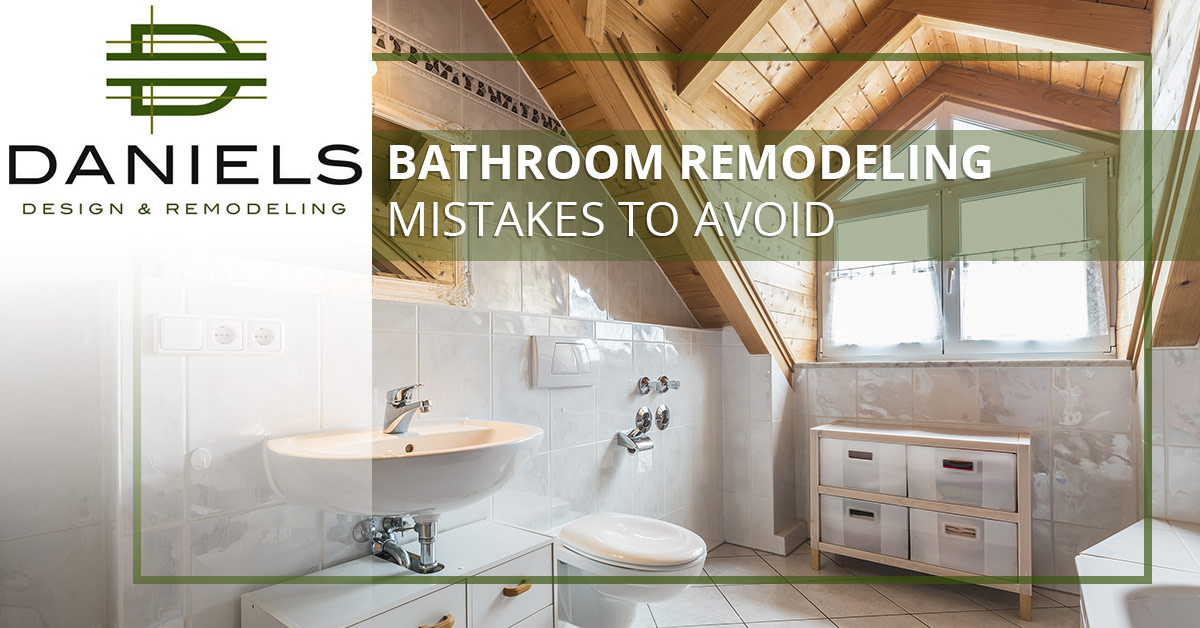 Are you thinking about attempting a do-it-yourself bathroom remodel?
Bathroom remodeling projects aren't exactly cheap, and that may be why so many people attempt to handle them on their own. In many ways, doing it yourself can help you save money, but only if you know what you're doing and you don't end up making costly mistakes. Even the smallest mistake could lead to a big problem that requires the help of a professional, and that can add up quickly, making the costs of your DIY project outpace the costs of hiring a professional in the first place. Knowing what the mistakes are in the beginning can help you avoid them; so without further ado, here is our list of the most common, DIY bathroom remodeling mistakes:
Mistake #1. Messing with the existing plumbing and ventilation.
Moving the existing plumbing or ventilation in your bathroom is a sure-fire way to up the costs of your remodeling project, and it's a risky move if you don't have professional help on your side. Both the plumbing and ventilation are vitally important to the functionality of your bathroom, and even the smallest mistake could leave you with a bathroom that doesn't function and a huge repair bill.

Mistake #2. Failing to make a plan ahead of time.
Proper planning is an essential part of any remodeling project, but you'd be surprised at how many people jump into it without ever knowing what they want the end result to look like, or how to achieve it. If you don't have a plan, then you can't budget for a plan, and that leads us to our third most common mistake.
Mistake #3. Failing to make a budget.
While, yes, you could potentially save money by remodeling your bathroom yourself, even DIY bathroom remodeling projects can get pricey. The last thing that you want is to get halfway through the project when you realize that you don't have the budget to finish it. Going into your remodeling project with a budget in mind is of the utmost importance. Having a budget from the get-go will help you understand what kinds of upgrades you can afford to make, what materials you can afford and more.
Mistake #4. Using the wrong materials.
Remodeling a bathroom is not like remodeling a bedroom or a living room, where virtually anything goes. The high levels of moisture in a bathroom make certain materials less than ideal. For example, the steam from the shower can cause bubbles to form under wallpaper, causing it to peel, and a very similar phenomenon can happen with laminate flooring. Carpet can trap the moisture in the air, causing the growth of mold. Knowing and selecting the right materials for your bathroom is an important step in any successful bathroom remodeling project.
If you're thinking of remodeling your bathroom yourself, there are many DIY mistakes you need to be aware of. Stay tuned for our next blog to learn about more common mistakes, and if you're looking to avoid them altogether, turn to our bathroom remodeling experts in Northern Virginia at Daniels Design & Remodeling! Contact us today to get started!