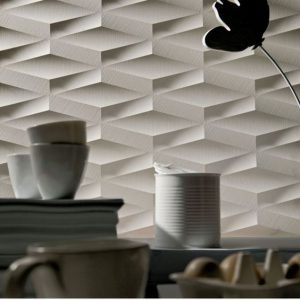 Daniels Design and Remodeling only works with the top vendors in Northern Virginia, and Architectural Ceramics is one of them. Architectural Ceramics specializes in a huge selection of the world's finest ceramic, porcelain, slate, marble, limestone, glass, metal and natural stone tiles. It is a family owned company that helps trade professionals like Daniels Design and Remodeling find the ideal products for their projects.
Led by matriarch Betty Sullivan since 2001, Architectural Ceramics has 4 showrooms in Virginia that Daniels Design and Remodeling works with. These are located at 203 South Union Street, Alexandria, VA, 14801 Willard Rd Suite 400, Chantilly, VA, 7505P Leesburg Pike, Falls Church, VA, and 172 Maple Avenue West, Vienna, VA. They also work with over 30 specialty vendors so you are sure to find the perfect material for you project.
Architectural Ceramics can create 3D ceramic wall tile designs in an arch or weave pattern, make tile look like brick, stained glass, or even barn board. The possibilities for the looks they can create are endless. Applications include the bath, kitchen, floors, fireplaces and exteriors. Tiles are available in thousands of colors, styles and finishes to create a look that is unique to your home.
This is a company that shares Daniels Design and Remodeling's business ideals of service, dependability and thoughtfulness. To see the amazing products created by Architectural Ceramics first hand, stop by one of their Virginia showrooms in Alexandria, Chantilly, Falls Church or Vienna. Then call the experienced designers at Daniels Design and Remodeling to plan how you can incorporate their beautiful products in your unique home remodeling plan.