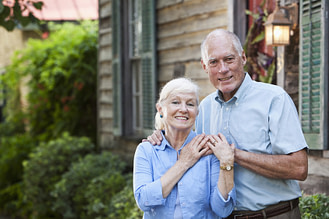 Many older American dream of being able to stay in their current homes when they retire. This means you don't have to be uprooted from the home you have put so much work into, and you can retire with dignity. There are some changes and renovation that will easily convert your home to Universal Design, and we are experts in helping you through every aspect of the project. The AARP recently completed a survey called "Livability for All: The 2016 AARP Age-Friendly Community Survey" They found several key factors that Baby Boomers have in common that they think will make their home ideal for aging in place.
Bathroom Renovations
42% of those surveyed agreed that bathroom renovations were important for aging in place. These renovations include things like large, curb-less walk in showers, additional lighting, and touch water fixtures.
Emergency Response Systems
Getting emergency response systems in place is also a top priority. 32% of survey respondents agree that smart systems can help with aging in place. Smart sensors track movements in the house so can look for stumbles and also for long periods of no movement.
Improved Lighting
Lighting is also a critical improvement for homes that incorporate Universal Design. 24% of survey respondents agree. Innovations in smart lighting are perfect for aging in place. Smart lighting lets you automate lighting while you are away, and you can sink lighting with voice activated devices. This helps prevent bumps and falls that can happen in the dark.
First Floor Addition
If your bedrooms are on the second floor, a good choice for aging in place is to create a first floor addition that can accommodate a bedroom and bath. These can be built with accessibility features like ramps and wider doorways to suit your new needs perfectly.
Call our designers to talk about modifications and renovations that will make your home perfect for aging in place. We are NARI certified in Universal Design and Aging In Place. Our experts take the time to find out exactly what you need, and we will create an accessible space that you can enjoy for years to come.