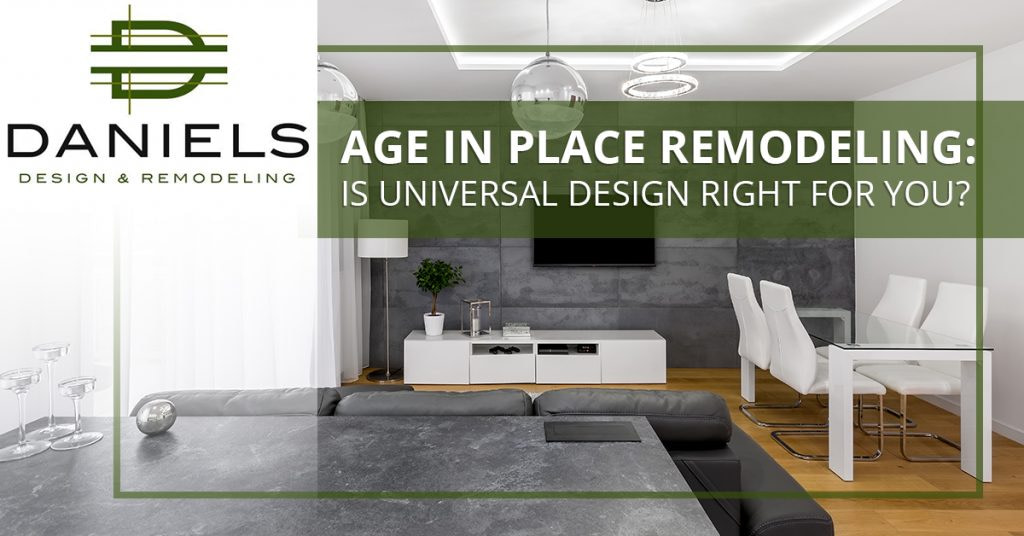 In recent posts, we've bounced around in terms of our topics, although we've been focusing primarily on a few case studies which exemplify our ability to remodel a living space in a "night and day" kind of way. We'd encourage you to check out a few of those case studies should you get the opportunity, as they showcase our commitment to provide a world-class experience in terms of both process and outcome.

Simply put, when you choose Daniels Design & Remodeling, you get an experienced team of experts who are passionate about creating designs that improve the quality of living for you and your family.

No matter if you are considering a kitchen remodel, exterior remodel, or could use our team's creative minds to add to your own brainstorming power, our remodeling company's priority is for each customer to have an unforgettable experience — and it's our passion combined with expertise that sets us apart from others in our industry.

That passion extends beyond what many remodeling contractors would consider to be the norm. Where other remodeling contractors might not place precedence on using sustainable materials and "green" remodeling, we do. Other agencies might give you a single design concept to choose from, we offer three. Other remodeling contractors will take 12 weeks (or longer) between design and construction, yet Daniels Design & Remodeling will take no more than a single month when it comes to our internal process.

Aging Comfortably In Your Home
The above brings us to our topic for today's blog — aging comfortably in your own home through Universal design. For the unfamiliar, Universal design, also called age in place remodeling, is an idea that concerns creating accessible spaces for all people, including those who wish to age in place. Additionally, Universal design is about families who have special needs.

Families come in all shapes, sizes, and abilities, so it is reasonable to say that not all home designs are going to allow its inhabitants a comfortable day-to-day life. And yet, all of us will, one day, grow old. Doing so can mean facing new limitations in mobility. And while many aspects of life will be fundamentally changed during this season of life, the ability to comfortably operate in one's own home should never be compromised.

This is why we choose to incorporate Universal design with customers who not only need adjustments to their current living situation, but for those who are considering what their future living lifestyles will look like.


Is Universal Design Right For You?
Daniels Design & Remodeling is a Northern Virginia remodeling company that can seamlessly incorporate Universal design into remodeling projects. In the exact same way that we empower our clients to choose their own products and materials, you can also customize your remodel to optimize your current and future needs. We are a Universal Design Certified Professional (UDCP) home remodeling company, which requires extensive training and industry knowledge.
If you are interested in learning more about Universal design as a part of your home remodel, don't hesitate to reach out to us. We'd love to hear from you and see if we can meet your needs! Choose Daniels Design & Remodeling for our commitment to bringing your unique vision to life. Schedule your conversation with us at your convenience.