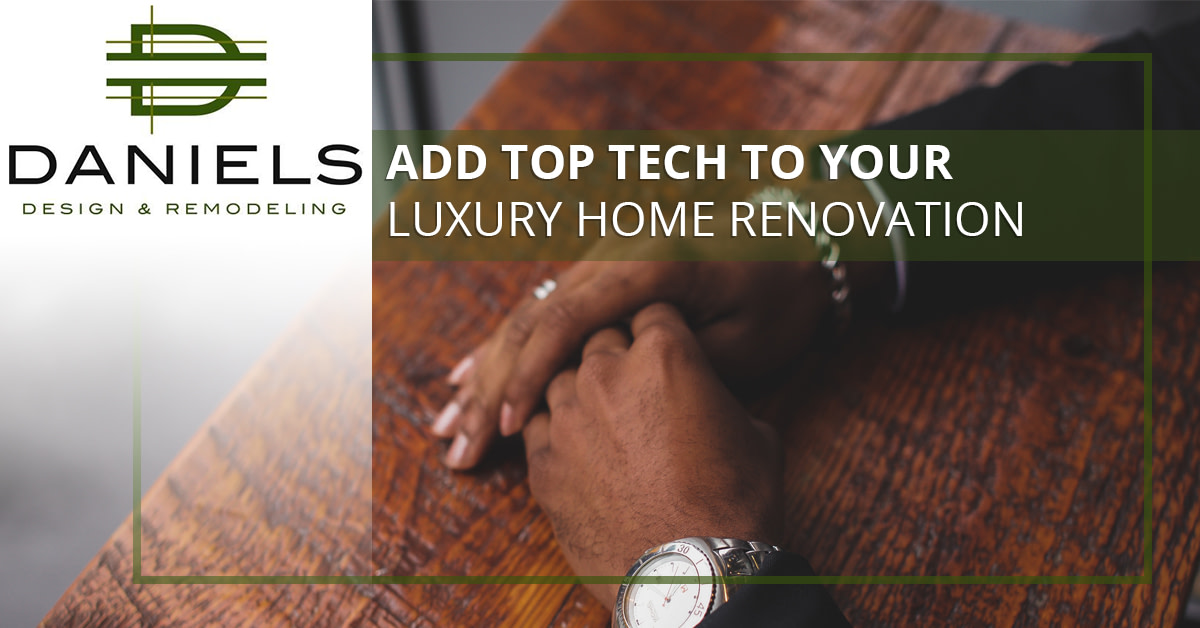 The luxury home renovation market in Northern Virginia is booming, and it's not just high-end kitchens and master bathrooms. Homeowners are bringing luxury into every aspect of their home remodeling projects. Home technology is one area that gives your house an extreme upgrade. Here are some of the top, high-end tech products available now.
High-End Audio & Video
An integrated, top-quality audio and video system is a must-have in any luxury home. Starting with an advanced power conditioner, these systems offer the absolute best sound possible. Top brand choices include Yamaha, Marantz, Denon, Pioneer, and Onkyo. The best systems include Wifi and Bluetooth for wireless streaming from top services, like Apple AirPlay and Yamaha's MusicCast.
Luxury Home Theater/ Media Room
Going hand in hand with high-end audio and video is a dedicated room for it. You can let your imagination run wild when designing a home theater room. Luxurious details, sumptuous furniture, and even ceilings painted to look like the night sky are some great options. Talk to us about top-quality soundproofing options to make sure your theater enjoyment doesn't disturb anyone else in the house.
Automated Curtains & Blinds
Adjust your curtains and blinds without leaving your seat. Automated systems allow you to remotely tilt or close blinds, close motorized shades with the touch of a button, and even automatically pull open the drapes at a specified time. It's ideal for large or high windows, and makes life a lot brighter and easier. Automated window treatments are a smart addition to your luxury home remodeling project.
Temperature-Controlled Wine Cellars
When you invest in a wine cellar, temperature and humidity control are essential. Digital wine cellar cooling units ensure your collection always stays at the optimal temperature of 52 to 58 degrees Fahrenheit. Technology, like CellarSensor, constantly monitors the temperature in your wine cellar and notifies you immediately if temperatures are fluctuating. This allows you to protect your precious collection from damage, even if you're away from home.
When it comes to luxury renovations, why not dream big? Call us — Nothern Virginia's number one remodeling company — today, and let our professional designers help you create the technology-rich home you're looking for.