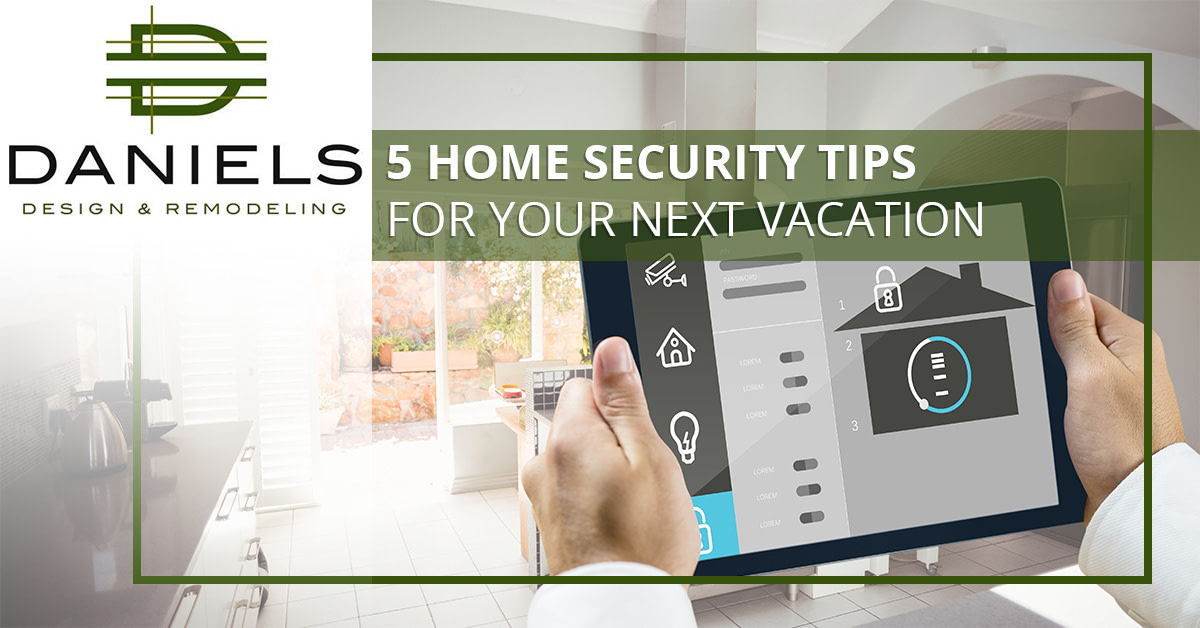 Summer means it's time for vacations, day trips, and family getaways. Heading out for new adventures is great, but you want to make sure you leave your home safe and secure. Here are five home security tips for when you leave on your next vacation.
Hold The Deliveries
It's a good idea to have the post office hold your mail and to stop all deliveries. It's easy to tell when someone is away from home when there's mail spilling out of the mailbox and packages piled up at the door.
Let There Be Light
Invest in a light timer from the hardware store, and make your lights turn on and off while you're on vacation. You can even attach one to your TV to make it look like someone is home.

Get Smart
There are hundreds of home security apps that can do all kinds of things for you while you're away. Systems have high definition audio and video, built-in sirens, temperature sensors and controls, and much more. The best thing about these apps is that they send notifications directly to your smartphone if anything is amiss.
Go Pro
For full home security, choose a reputable company that offers 24-hour monitoring. These systems come with cameras, sensors, and alarms, and there is always a live person ready to send help to your address at a moment's notice.
Keep Up Appearances
Have a trusted friend or neighbor take care of some details while you are enjoying your getaway. Make sure the lawn is mowed, snow is shoveled, and that garbage and recycling bins are taken in from the curb.
Using these few tips will go a long way to keeping your home more safe and secure while you're away. Protect your valuable assets and gain the peace of mind you need to have a great vacation! And, when you're all done vacationing and ready to take your home to the next level, contact our remodeling company in Northern Virginia — Daniels Design & Remodeling.