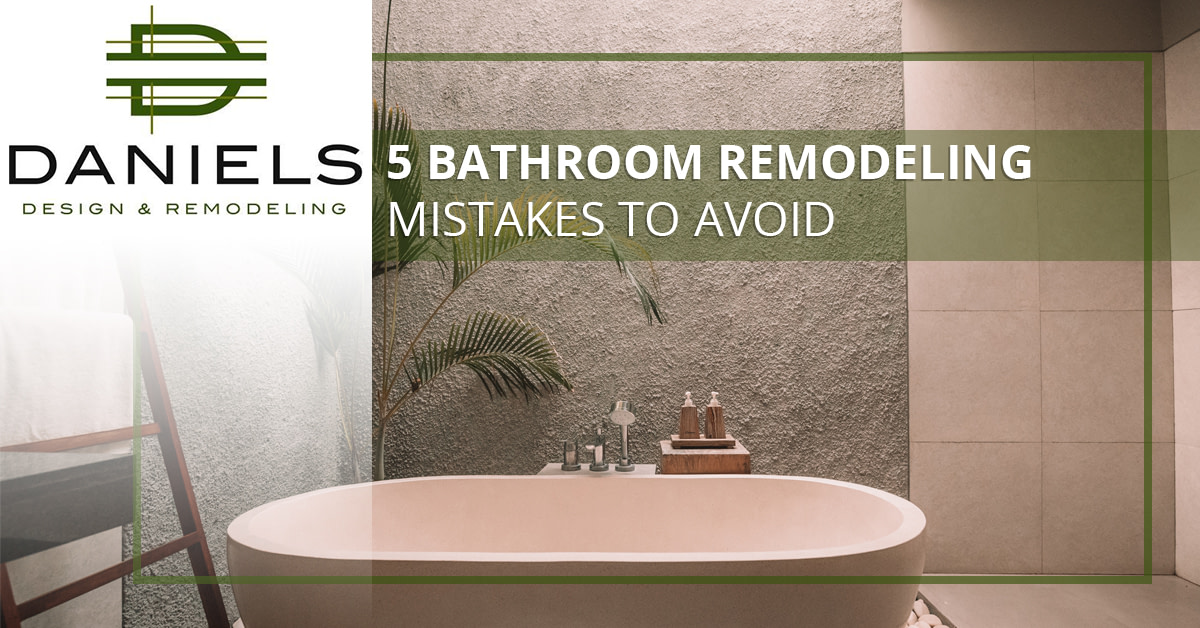 Dreaming of a newly remodeled bathroom? We can't blame you, especially with all the amazing examples featured in design magazines and websites. However, before you start tearing down walls and buying new fixtures, you'll want to avoid these five bathroom remodeling mistakes.
Poor Planning – Jeff Devlin, host of "I Hate My Bath" on DIY Network sees all the mistakes homeowners make when remodeling a bathroom. One of the biggest ones is a lack of planning before demolition. He recommends having everything penciled out before you begin. And by everything, he means everything, including setting up your budget, sourcing your materials, and even figuring out who will be responsible for performing the various remodeling tasks.
Spending Too Much Money – The School of Renovating recommends spending no more than 1.5 percent of the home's value on a bathroom remodeling project. For a $350,000 home, that's $5,250. While many homeowners hope to eventually recoup their investment when selling the home, the average return on investment of a bathroom remodel is about 65 percent. Remodeling for the sole purpose of getting back your investment, with the expectation of a financial windfall when you sell, is generally setting yourself up for disappointment. Keep your budget within reason and remodel for your own personal enjoyment.
Being Unrealistic About Your Budget – At the same time, be realistic about what you can afford to spend. For example, if you follow the 1.5 percent rule of thumb discussed above and come up with a figure of $15,000, that doesn't necessarily mean you have the means to spend that kind of money on a remodeling project. What can you realistically afford? How will you pay for it? Answer these questions before you begin; otherwise, you could find yourself cutting corners.
Ignoring Your Existing Plumbing Layout – Your existing bathroom is already plumbed for a toilet, sinks, and a tub or shower. While you may dream of moving the bathtub to the other side of the room, doing so isn't necessarily a simple matter. According to Badeloft, it's tempting to completely rearrange the space, but potentially costly. Moving the plumbing, for example, is a huge task that could add thousands of dollars to the project's cost. We agree that, unless the original layout is completely unworkable, your money could be put to better use.
Failing to Address Water – Bathrooms, by their nature, are wet places, and moisture in the home must be controlled. Make sure to install proper ventilation, engage a certified waterproofing tradesperson to provide waterproofing services, ensure proper drainage, and use non-porous materials. Doing so will help to prevent leaks and excessive indoor humidity that leads to mildew and mold, and their associated hazards.
Clearly, there's a lot to consider before remodeling a bathroom. Avoiding these five common mistakes will help to ensure that your project is successful.

Sources: