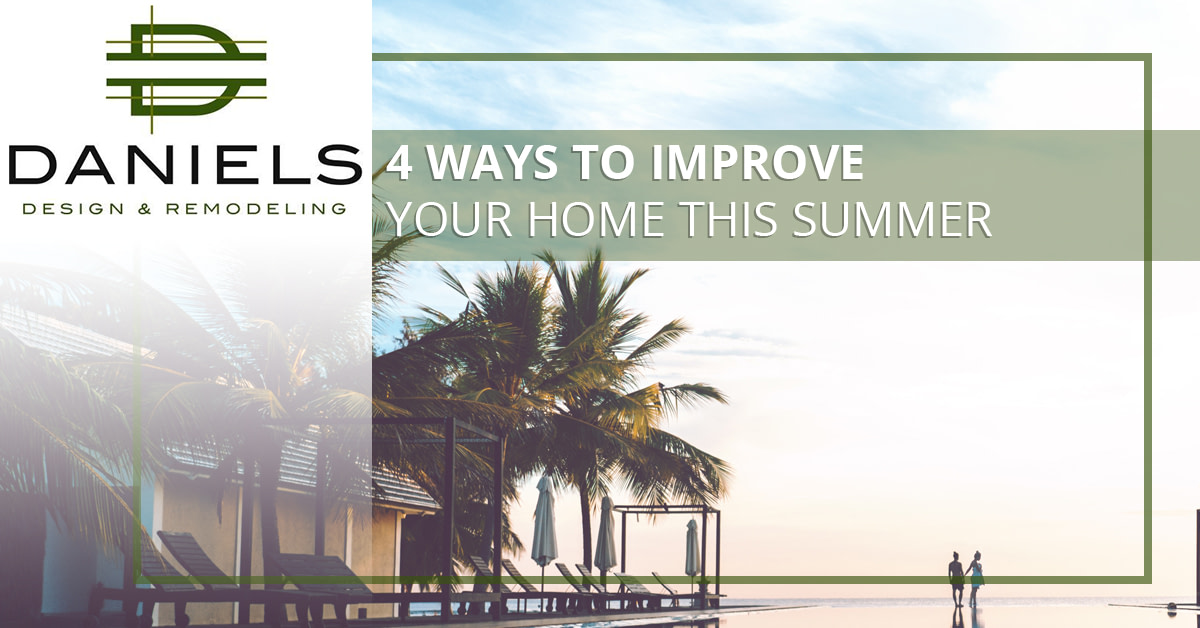 This summer is a great time to make improvements to your home. Whether you are thinking of selling and want to increase your resale value or just want to be able to enjoy your Northern Virginia home more, our remodeling company has some great ideas for you.
Improve Your lighting
Even something as simple as installing dimmer switches in your living room and dining room improves your home dramatically. Lighting is a key element, and brightening up dark spaces makes your home much more appealing. Tubular skylights, or sun tubes, are a popular and relatively inexpensive way to brighten up a windowless space. It's also important to repair any broken windows and make sure they all open and close properly.
Tackle the yard
A little bit of landscaping goes a long way towards improving your home. Pruning back overgrown bushes and shrubs, cutting down dead limbs in your trees, and shaping up wild beds all help to keep your home looking its best. Landscaping has proven to be a great return on investment, giving your home a neat first impression and increasing its curb appeal.
Fix the squeaks
Does your home feature annoying squeaks everywhere you walk or every time you open a door? Take the time to nail down squeaky floorboards and stair treads. Check the hinges on your doors, and oil any doors that are making noise. You'll be surprised how much more peaceful your home will be!
Paint the ceilings
Ceilings may not seem important, but when they get dull and dingy over time, they bring down the light in a room and make it look dated. A fresh, white coat of paint on the ceiling brightens up a room dramatically. Once you do the ceiling, you may want to consider painting the whole room in a neutral color. If selling, buyers are always looking for fresh paint in neutral colors. If you are staying, fresh paint is a huge improvement and will give your rooms a new life.
These are just a few tips to help you improve your home this summer. Our designers are standing by to discuss even more options for improving your Northern Virginia home. Call us today to start the conversation!